Back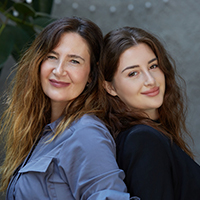 Awaken To Life – A Yoga and Mindfulness experience
From March 26 to April 2 2022
Join Maya and Leanna for a transformational 7 day experience. Enjoy two daily practices that will vary from vinyasa, yin and meditative flows to higher intensity strength-building movement. Additionally, Leanna and Maya will team up to lead meaningful workshops + meditations that will allow you to reconnect, grow and learn. Expect to have fun, find freedom and create more space to hear your intuition. Everyday will bring you new inspirations and motivation, you belong here.
You will have plenty of time to treat yourself to a massage, relax by the pool, walk along the beach, and most importantly connect with like-minded people. Indulge in local organic meals specific to your dietary needs 3x a day. Indulge in your self-care.
Join us in unlocking a space of healing, grounding, and peace.
Save your spot