Back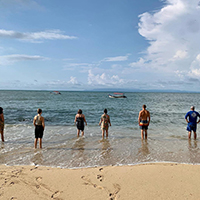 Consciously Connected – design and align your life
From April 22 to 29, 2023
Do you feel like somewhere along the way, you lost sight of who you really are?
Would you love to find a way to connect with yourself, your dreams and your loved ones all at the same time?
Many of the beliefs we have that control how we feel and behave were decided FOR us when we were very young. Cycles of self-sabotage, fear and isolation CAN be shifted!
You have the ability to live at a higher level. It's time to consciously design and align your life! It's time to choose now to Consciously Connect with yourself and your loved ones!
Save your spot