Back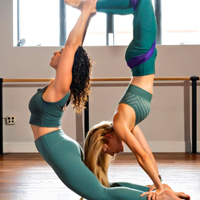 Fly in the Jungle with Jana & Jodi
From August 5 to 10, 2023
Escape to the magic of Puerto Vallarta with 5 nights in the jungle where you will have an adventure of a lifetime!
This retreat allows freedom to do as much or as little as you like. There is ample time to read, enjoy massages, beach time, snorkel, kayak, hike and relax at the pool. If you want more activity, choose from one of the many excursions  from cooking classes to swimming with the dolphins. 
Be prepared to be transformed flying in the hammock twice daily and rejuvenated by the wonder of this aerial yoga retreat.
All levels welcomed!
You will be sure to leave floating!