Back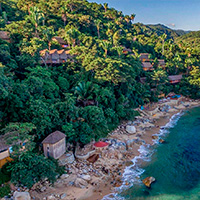 Keva Retreat
From March 25 to April 1 2023
Kēva (ಕೇವ) – [kay-vah] [noun] the quality or condition of being safe and happy; freedom from danger, injury, sickness or damage; security; safety; welfare.
We're here to support your practice and journey towards your condition of being safe and happy, curating an experience you'll never forget. Free time and Yoga classes suitable for all levels of practitioner offered daily – Vinyasa, Slow Flow, Yin and Restorative – allowing your spirit and soul a balance between activity and rest so your body and mind can unwind.
Allow yourself the opportunity to unplug from the busyness of life, deepen your practice, and leave feeling nourished and replenished.
Save your spot