Back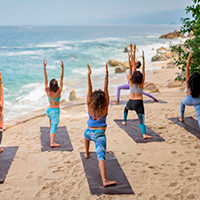 KPower Yoga Escape and Restore
From March 26 to April 2, 2022
Paradise is calling… Join us for an unforgettable escape to this beachside retreat. Fuel your inner fire and make new connections over this week of relax, restore and adventure.
Wake-up to the views of the beautiful private beach, sip some coffee and join us for hot or beachside yoga. Spend your days full of adventure (hiking and kayaking) or in complete relaxation. Join us for an evening yoga on the beach or exploring meditation before a delicious dinner with sunset views. Finish the night off with a bonfire and sipping some wine.
Leave feeling refreshed, connected, and full of energy!
Save your spot