Back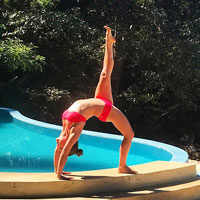 Reset Yoga & Lifestyle Retreat
From February 08 to 15, 2020
This retreat is exactly what you are looking for…
A little reset, with amazing nutritious food, time to yourself, yoga, meditation, optional hikes, and more.
Tropical in the jungle away from crowds, nestled in nature. The retreat center is a safe, open concept, beautiful, and best of all family-run. I have been here twice on retreat myself and it is amazing. This will be my third time hosting a yoga retreat here and I could not imagine a better location. It is the perfect way to recharge, unwind, reconnect. We have our own private beach, charming bungalows, and the most beautiful yoga studio. The perfect mixture of off the grid and luxury.
Save your spot