Back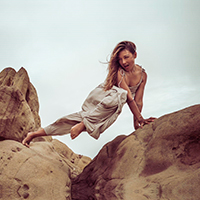 REWILD: Tantric Hatha Yoga & Meditation with Nikki
From January 15 to 22, 2022
A 7 day Tantric Hatha Yoga retreat for women to connect, adventure, replenish and tap into their divine feminine power.
Bask in the beauty of Mother Nature and remember what it feels like to be playful, rested and free! Daily morning Tantric Hatha Yoga and Meditation Practices with Nikki and evening workshops filled with dance, chanting, reiki, journaling, yin & yoga nidra and deep connection with your soul sisters.
Rewilding means to return to a more wild or natural state; it is the process of undoing domestication. Rewilding is considered a holistic approach to living. Welcome home wild women.
Save your spot