Back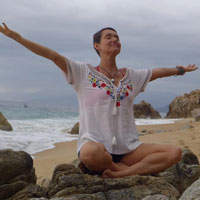 Sattva Moving into Balance
From March 20 to 27, 2021
Relax, recharge and reconnect at Sattva Yoga's Winter Retreat in Mexico, designed to recalibrate and bring balance to our energies by harmonizing the Yin and Yang aspects of our being.
We will re-visit Playa Xinalini for our second year, spending 8 days and 7 nights immersed in this sanctuary of wellness and serenity amidst 10 acres of unspoiled jungle on the pristine shore of Banderas Bay on the south shore of Puerto Vallarta, Mexico. We will become one with nature, staying in open air deluxe rooms nestled between lush jungle and emerald ocean.
Daily dynamic Vinyasa Flow, Yin Yoga, Pranayama and Meditation sessions will leave you feeling restored, refreshed and revitalized. We will feast on gourmet, healthy, local cuisine designed especially for yogis. Ocean and wildlife adventures are available daily or you can simply choose to spend your leisure time relaxing in your personal hammock, or hanging beachside connecting with like-minded souls.
Beachcombing snorkeling & kayaking are always available on Xinalani's private beach. Enjoy optional afternoon hikes to a nearby beach town or waterfall, visit a local fishing village or perhaps pamper yourself at a full-service spa on-site with master bodywork professionals. Emerge and return, recharged, renewed and inspired.
Save your spot