Back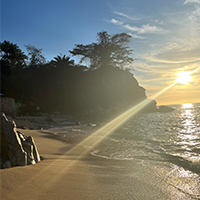 serenity.
From April 27 to May 4, 2024
serenity: the state of being calm, peaceful, and untroubled.
Join us for a week-long yoga retreat in the serene and picturesque Xinalani. Our retreat is designed to help you cultivate serenity through daily yoga and meditation sessions led by our Firefly team. In addition to the yoga classes, we will have plenty of time for relaxation and exploration.