Back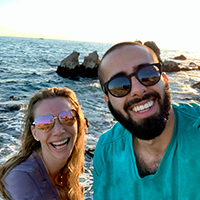 Take a Pause
From April 30 to May 7, 2022
Gift yourself the opportunity to slow down and reconnect with a week-long eco-retreat to Puerto Vallarta, Mexico with Ben Kalra and Grace Millsap.
You can expect a perfect blend of adventures and rest, as we explore local waterfalls, kayak to nearby fishing villages, and visit old town Puerto Vallarta. Other activities include daily Yoga classes (restorative and flow), cooking classes, Salsa dancing, and plenty of time to play in the Pacific Ocean (or marvel at the waves from afar).
Ready to Take a Pause?
Let's goooo!!
Save your spot