Back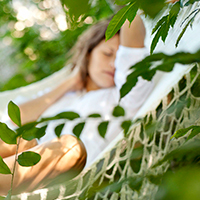 The Joy of Living
From February 19 to 26, 2022
Imagine taking a week where you have no commitments or responsibilities other than to YOU. Join coaches and yoga instructors, Kylie Inglee and Samantha Lawrence for a 7-day getaway to escape for a journey filled with opportunities to rediscover joy, play, freedom, self-love and discovery, and relaxation. Return with more clarity and awareness of what brings you joy from the inside out.
Through programming and workshops, daily yoga, free time to explore nature, self-care services, optional activities, and a beautiful secluded location on the beaches of Mexico… this is the time for you to explore your inner landscape and come back refreshed to "real life" full of ease.
Give yourself a week for YOU: refresh and align with your joy.
This retreat is not just get away from life, but to refill your cup and rediscover the simple moments of joy we were made for. We do hope you'll join us as we restore, relax, and rejuvenate together!
Save your spot