Back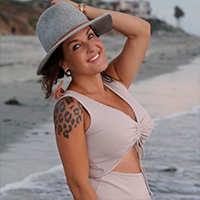 The Wild Soul Tribe: Breathe In, Breathe Out
From June 10 to 15, 2023
I hereby give you permission to take a deep breath in, a cleansing breath out…and put yourself first!
Join us in one of the most beautiful locations on Earth, Xinalani. Reawaken your passion & playfulness. Reconnect to your intuition. Rebalance your mind, body & spirit.
Join the Tribe on this adventure, and let's reclaim your Wild Soul together. Our experience offers you the time, space and inspiration to truly BE YOU. Experience an EMOTIONAL DETOX through Transformative Breath Workshops, Yoga, playing in nature and Sisterhood.
The journey starts here.
Save your spot