Back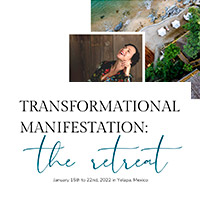 Transformational Manifestation
From January 15 to 22, 2022
You're done chasing goals, hustling and feeling overwhelmed.
You're READY to step into your desires, experience what it is to receive and become the energetic magnet for your wildest dreams.
It's time to slow way down, get crystal clear on what you truly want on an energetic level, shift what's in the way of you receiving this and step back into your life from this embodied power.
Through Subconscious Journey Work, Emotional Healing, Meditation, Journaling, Yoga, Sound Healing + all that Xinalani has to offer you will be transformed into an Upleveled way of Being, Living and Experiencing in your Life.
Save your spot