Back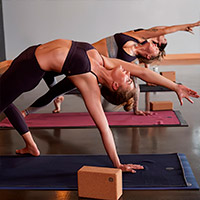 Unlock your Creativity
From October 15 to 22, 2022
Ready to get unstuck and reignite your creative spark?
Whether you create for a living, dream of doing so, or just enjoy the act of creating, join us for 7 days of movement, writing, photography, mindfulness, and community to reignite your creative spirit.
Skills and technique are great but the heart of your photography and your writing requires going a little bit deeper.
This retreat will offer a unique opportunity to step out of the busyness of everyday life, reconnect with the most creative places inside yourself and invite a little more fun into your creative process.
Get inspired, learn new techniques and cultivate your creativity through shared conversation and connection with a community of like hearted women. Nourish your mind AND your body, embrace messy, imperfect action, and experience a more holistic approach to creativity.
Save your spot