Back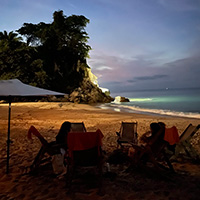 YES to VIDA!
From October 24 to 29, 2022
Yes to Vida
Are you ready to create balance in your life? Relax and enjoy every moment?
Do your best and let go of the results? Love life exactly how it is?
Trust everything is perfect?
Join us in Puerto Vallarta for six days of relaxation, inspiration, healthy food, beautiful surroundings, revitalizing exercise and great conversation.
Explore different styles of yoga including Hatha Yoga, Vinyasa Yoga, Hot Yoga, Restorative Yoga, PLUS the magic of Aerial Yoga (yoga poses suspended in hammocks)!
We´re inviting you to relax and enjoy life… today… for the week with us… and forever.
Save your spot