Back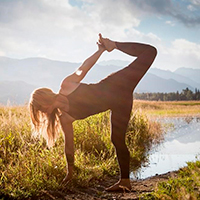 Yoga, Meditation & Numa Breath Retreat
From February 18 to 25, 2023
This retreat is designed as a healing & regenerative yoga retreat. Time to reconnect with yourself and to get quiet in the ways that help you feel more grounded and centered. In this era of "busy", it can be challenging to maintain a sense of inner peace. The intention of this retreat is to 'unplug' from your life and reconnect to your own source of power (you will still have access to wifi & phone should you require).
Morning classes will be a mix of meditation and energizing vinyasa & slow and deep style asana. Restorative, Yin, Meditation and breath will be offered in the afternoons.
Please note that my retreats tend to attract people who are keen to have honest conversations, love to laugh and prefer real connections.
Save your spot