Back
Vegan Chocolate Cake
|
January 6, 2020, 10:01 pm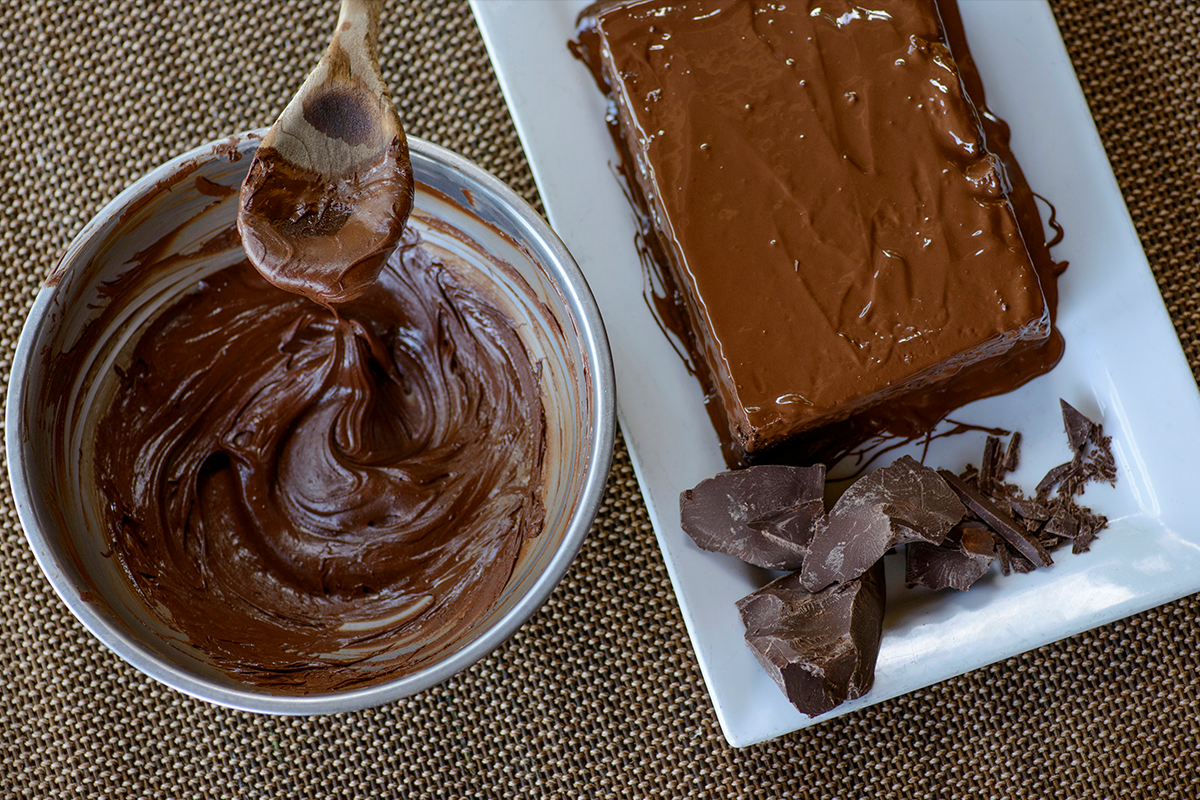 Xinalani Retreat has created a dynamite recipe for us to share with all of you.
This is a "must make" recipe for chocolate lovers. This cake is one of the favorite desserts served at Xinalani Retreat.

If you are interested in learning more tips, tricks, and recipes, be sure to join one of our cooking classes held at Xinalani Retreat in Mexico.
Xinalani's All Inclusive Packages
Divine Chocolate Cake
"This is our yummy, creamy and gooey chocolate cake. ALL of our guests have fallen in love with this creation. Try it at home and go crazy with your own ideas."

Ingredients
1 ¼ cups Unbleached Flour
¾ cups Raw Cacao Powder
1 ¼ cups Raw Sugar (or sugar of your choice)
1 ¼ teaspoons baking soda
¾ teaspoons Baking Powder
1 teaspoons salt
½ cup silken tofu (optional…but helps the creaminess)
¾ cups almond milk
¼ cup of avocado oil
1 teaspoon organic vanilla extract
2 bananas (mashed)

Prepare
Combine dry ingredients. Set aside.
Combine wet ingredients thoroughly, including banana.
Combine the two batches with a few swift strokes.
Divide batter between two OILED and floured (try "flouring" with cacao powder for extra chocolate flavor) 10-inch cake pans.

Bake at 350 degrees for 30 minutes or until a toothpick inserted in the center comes out clean.

Drench this cake in melted bittersweet chocolate ganache and fresh cacao powder. Serve warm.
(If you wish, you can make this as two separate cakes or as a two-layer cake with ganache between the layers, or a thin layer of raspberry jam)
Beautiful Eco Chic Rooms and Beach Casitas
ENJOY!
Rooms and Casitas
All Inclusive Packages