Job Opportunities
Nuestro equipo de trabajo son la clave de nuestro éxito y la esencia de nuestra cultura. Elegidos por su auténtica amabilidad y su trato cálido, siempre respetuosos y dispuestos a apoyar las necesidades de nuestros huéspedes. Si cuentas con estos requisitos principales aplica a una de nuestras vacantes disponibles.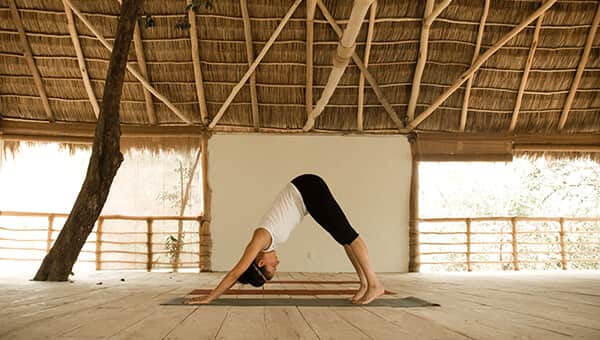 We are currently looking for experienced yoga teachers to join our team of talented resident instructors. It's a unique opportunity to teach in an amazing environment, where you will enjoy both jungle and ocean. Each week, you will lead practice with a different group of international yoga students with a diversity of yoga experience albeit with high expectations of the yoga classes. Most guests are from North America and Mexico, occasionally from Europe and Latin America.
The ideal candidates are certified and experienced teachers in hatha or vinyasa yoga, fully bilingual English-Spanish, very adaptable to a new audience, compassionate educators, with attention to details and a kind sense of hospitality.
If you are interested send CV and picture. Job available now. We will only retain candidates with proven strong work ethics, responsibility and a solid sense of commitment for a continued 10 months period of time October to July.
Job conditions: Payment bi-monthly, flat fee per class (to inquire about fee per class please email us). Min 2 classes per workday. 3 to 4 workdays a week. AM class starts at 8.15 AM and lasts 90 min. Then you are treated with delicious brunch, and may retire to a quiet, ocean front private area to rest or study, or else go surf right in front of the property or just rest on the beach. Lunch is also provided. During the afternoon you may teach private classes when requested by guests. Then you're off to teach the 5 PM class that lasts 75 min. By 6.20 pm you should be done for the day. Boat transportation to mainland provided.
Enviar CV