Back
Mexican Tortilla Soup (Sopa Azteca)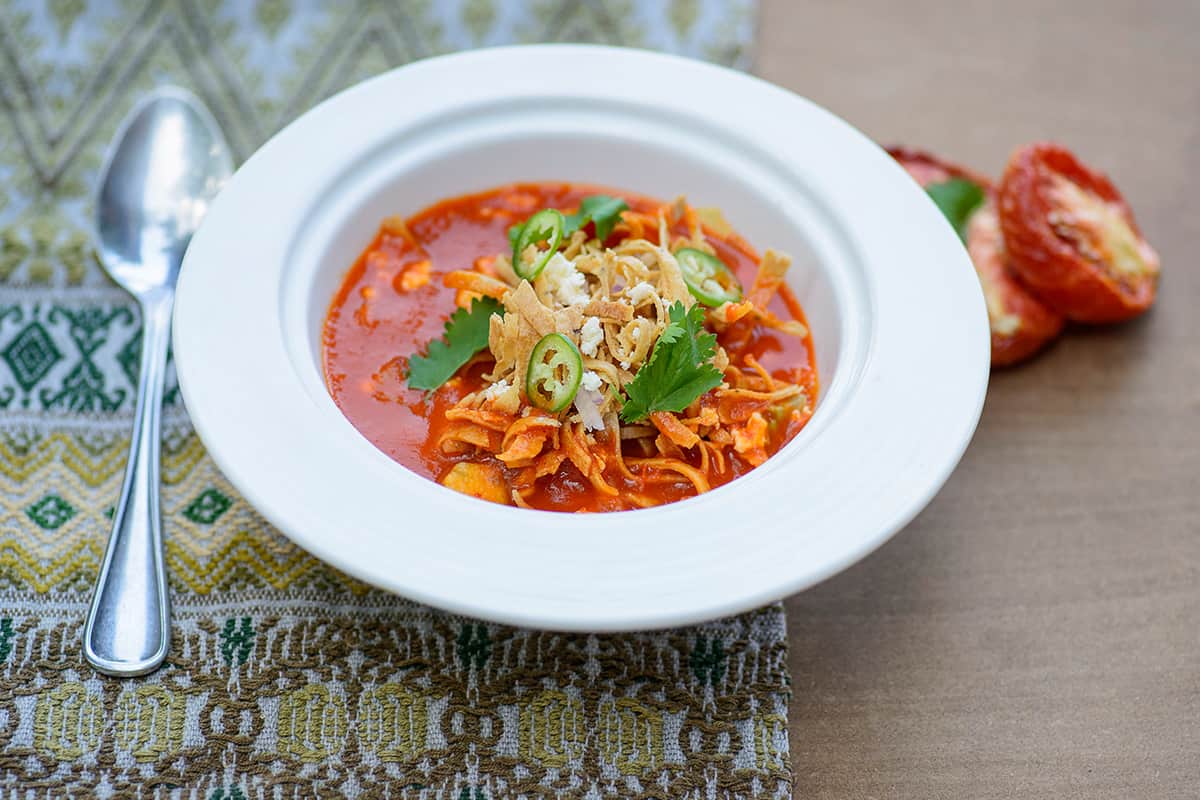 Mexican Traditional Recipe
Without a doubt the tortilla soup is one of the most representative dishes of the Mexican gastronomy. Its origin is attributed to the state of Tlaxcala (soil of maize) and the dish represents the fusion of the Prehispanic and Spanish cultures. Try this soup recipe for either lunch or dinner, we are convinced you will enjoy this spicy, delicious, easy-to-make, vegan-healthy option. This is by far our favorite soup because it is so warm and comforting, but also bright and fresh. Our chef usually gives guests the opportunity to customize the dish to their liking, with a wide array of optional ingredients that are put on the table such as: cream, chili, avocado, etc.
Ingredients (Serves 6)
Soup
Xinalani's All Inclusive Packages
2 lb of diced tomatoes
1 lb of diced onion
1 minced garlic clove
4 deveined guajillo peppers
2 corn tortillas
3 tbs of sour cream or coconut milk
1 1/2 lt of water or chicken stock
Garnish
Deep fried or baked tortilla strips
1/2 lb Oaxaca cheese
1 diced avocado
6 ts of sour cream
Cilantro leaves for decoration
Preparation
1 - Add to a hot pot avocado or coconut oil, once its hot add the onion and stir until they get translucent. 2 - Add the garlic, tomatoes and salt stir at high heat for about 5 min. 3 - Add the liquid, the sour cream, tortilla and the peppers let it boil for 15 min. 4 - Blend the soup and rectify taste. 5 - Serve the soup with the garnishes. We recommend you try one of Valle de Guadalupe's delicious rosé wines.
Rooms and Casitas
All Inclusive Packages