Back
Hot yoga studio now available at Xinalani
|
September 26, 2019, 3:06 pm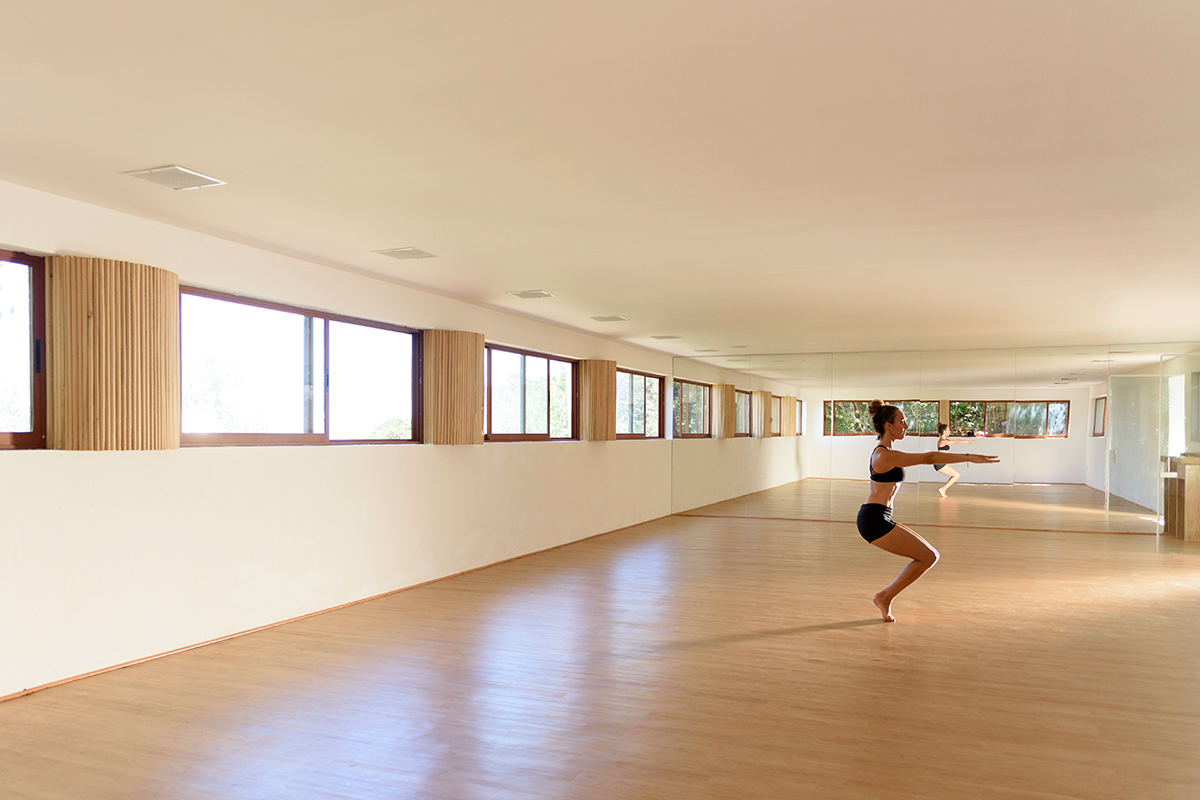 Xinalani is now one of the very few retreat centers in the world with a hot yoga studio. We are very proud of this because we really wanted a state-of-the-art studio suitable to teach Bikram Yoga classes. It was not easy to build it in the jungle, but we did it and the result is amazing.
Xinalani's All Inclusive Packages
The brand-new Hot Yoga studio at Xinalani is equipped with top-notch heaters that can sustain 108 F heat and 50% humidity. This spectacular 1,250 sq. ft room with a back wall full of floor-to-ceiling mirrors and a front window with ocean and jungle views is large enough to host hot yoga classes of up to 40 students.
Best retreat center for hot yoga
The answer is an 8 letter word: XINALANI
Beautiful Eco Chic Rooms and Beach Casitas
Throughout North America, millions of yogis like it hot. Practicing yoga in a hot room feels more challenging especially for beginners, and it has a lot of benefits. It softens all joints, improves flexibility, and reduces the risk of injury. Moreover, it turns yoga into a cardio workout that torches fat and burns tons of calories. Perfect to do som core yoga poses.
Most hot yoga schools recommend practicing in an environment heated at 95 degrees Fahrenheit and above. Bikram Yoga, perhaps the most famous hot yoga style in the world, specifically requires a temperature of 105-108 degrees and humidity 40% and above. Many other popular yoga schools all across the US such as CorePower Yoga (who will lead a retreat at Xinalani April 11-18, 2020) and The Baptiste Institute also heat their studios in the mid 90 degrees. The hip New Yorker donation-based yoga studios Yoga to the People are also strong advocates of pouring sweat and steaming muscle hot yoga. Same as the fast-growing Canadian eco conscious Modo Yoga who lately pursued expansion in the United States.
Since opening Xinalani in 2010, we have had a great desire to host the best hot yoga teachers for their yearly hot yoga retreats. We wanted to offer them a bar-none experience. But even though they were immediately seduced by the superb open-air bedrooms and the magical setting of our retreat center, professional hot yoga instructors were adamant: all your yoga spaces are open-air, we need an enclosed hot yoga studio with mirrors where we can control the temperature and humidity!
And we said heck yes, let's do it! Or better said in our native Spanish: ¡Claro que sí!
But how could we do that on our remote island in the jungle with no road access?
We faced several obstacles. First of all, the government electricity installation was not reliable; it would not support the power needed by the heaters and humidifiers so we had to completely redesign our circuits for a higher power supply.
Second of all, finding the right heating equipment in Mexico was a big challenge, everything was complicated, and none of the gear recommended by top hot yoga studios in the US was available locally. Fortunately, our dear friend Liliana Sanchez, Director at Bikram Yoga Mexico was of tremendous support connecting us with seasoned contractors that helped us to avoid many pitfalls of the hot yoga entrepreneur. We are deeply grateful to Liliana for her valuable insight with this dream project of ours.
Finally, we found the right spot on property to build our dream hot yoga temple, but at 190ft above sea level, with no machinery to build and carry material, we had to hire an army of boats, builders and burros (Mexican donkeys) to make this dream a reality while respecting the integrity of the sacred land we live on.
Our dear friend Judie Louie was also of great guidance with all things related to building our hot room. She is the founder of Bikram Yoga Retreats, and an early supporter of Xinalani.
Retreats at Xinalani
This upcoming Fall and Winter season, we will be blessed with the following hot yoga retreats:
Nicole Robinson Ague, Oct 5-12, 2019. www.hotyogabythesea.com
Brooke Allison and Sarah Grace, Nov 4-9, 2019. www.hotyoganashville.com
Judie Louie and Meg Long, Feb 1-8, 2020. Learn More here.
Yoga Six (Beth Belkin, Meghan Rolfs, Sara Nash) Feb 15-22, 2020. Learn More here.
Holly and Heidi Bereaver. Feb 29 - March 7. Fuel Yoga Pilates
Cornelius Jones with S.O.C.H.A. April 11-18, 2020.
Learn More here.

Rooms and Casitas
All Inclusive Packages