Back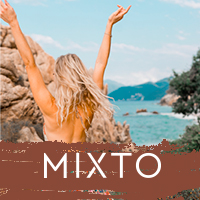 Freedom and Vision Wellness Retreat
From November 25 to December 2, 2023
Freedom & Vision is a wellness retreat that celebrates embracing the present moment, dreaming big and creating your best life.
Life is all about balance, and we have created a retreat that is the perfect duality of wild adventure and activity with peaceful tranquility, inward reflection, healing ceremonies and relaxation. There's something for everyone, and you can go with the flow to float in and out of the activities that suit you.
Our goal is that you leave Quimixto, Mexico feeling renewed, healed, invigorated, overjoyed and full of inspiration.
Note: This retreat is taking place in Mixto, Xinalani's new private sister property.