Back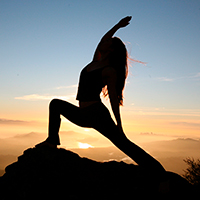 Full Body Mind Reset
From May 18 to 25, 2024
Fill up your energy tank & renew your inspiration in this 7-night, 8-day transformation! Deepen your practice & connection to yourself through the power of Vibrant Vinyasa (movement + breath), we'll use tools of meditation, pranayama (breath practice), aromatherapy, and Nadam (sound healing) to bring more happiness to daily life.
Expect to have fun, find more freedom & energy in your body, calmness of mind, & more space to hear your intuition.
There will be plenty of time to treat yourself to a massage, journal by the poolside, connect with other amazing like-minded friends, horseback ride to the nearby waterfall, monkey & zip lining excursion, etc. & soak in the astounding beauty of Xinalani.