Back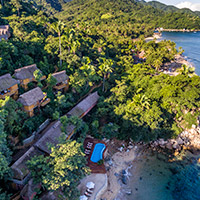 Hot Yoga in Paradise: Spring Renewal
From April 30 to May 7, 2022
Join us for an incredible rejuvenating Spring Yoga Retreat. Kickstart and reset your body, mind and soul.

We will dedicate our time to an immersive yoga experience and play. Come explore and grow in your practice. Join us for as much or as little yoga as you like! Have the best time in paradise. All levels welcome!

Our schedule will include daily hot yoga classes, Yoga ShapeShifting, handstand and backbend practice, meditation and beautiful sunset swims together.

Save your spot