Back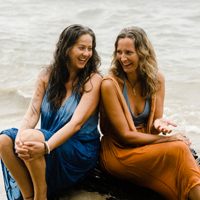 Reclaim
From April 6 to 13, 2024
This retreat is a balance between self discovery, yoga, meditation, laughter, mindfulness, adventure, connection and sisterhood. Whether you are choosing to read a book in your hammock while sipping dark roast cinnamon coffee (yes, it's a thing) or up early to watch the sunrise and walk the beach, this is your time.
We are both personal development coaches who come with different backgrounds (that's the cool part – read our bios) who unite on so many levels in the way we work, teach, practice and lead. We love to co-facilitate retreats and the feedback from prior experiences has been extraordinary and deeply gratifying.
We are soul-sisters that each shine in our own individual way … kinda like you do.
What's emerging for both of us is the theme of RECLAIMING. Our knowing is that as women, we each have something to RECLAIM:
Our truth
Our voice
Our confidence
Our power
Our knowing
And showing yourself what is possible in a world that may have told you otherwise. It's time to rise, individually and collectively – and to reconnect with the truest parts of who we are.
Throughout the week we will be in Circle and in Sisterhood, to explore the effortless belonging that comes from saying yes to ourselves and to each other.
It is our most sincere knowing and desire that we will each leave this retreat with a deeper sense of personal ownership and inner peace – seeing ourselves as the goddess of our own making.