Back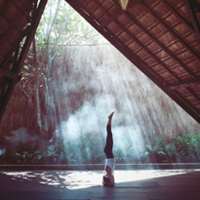 Soulscape Wellbeing Retreat
From May 27 to June 3, 2023
We often get caught up in the busyness of our day to day, that we forget who we are beyond the roles and responsibilities we play each day. The soul questions of "Who am I? What do I deeply desire? What's my purpose?" can sometimes feel unattainable when trying to simply get through the day.
This is your opportunity to unplug, rest and practice in a beautiful resort setting and rediscover greater fulfillment. Join me and a community of soul seekers on this 7-day immersive retreat to reconnect to your true nature.
You will receive your Primordial Sound Meditation Mantra based on your time, date and place of birth, prior to the retreat.
60 hours of this retreat will contribute towards my 300hr Advanced Yoga Leadership Teacher Training or Continued Education Credits with Yoga Alliance.