Back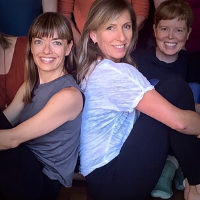 A Spring Rejuvenation Retreat
From May 08 to 14, 2021
Our retreat week together will include a variety of offerings to support your overall health, happiness, and well being. There will be an opportunity for early morning meditation, and we will practice Yoga or Pilates together twice a day. The classes will be intentionally crafted for retreat experience. There will be a dynamic morning practice, and a more gentle, restorative afternoon practice. While the classes will be challenging, they will also be nourishing, and accessible for students of all levels.

There will be plenty of free time between classes to relax and unwind, either in your open air casita, or perhaps beach side at the pool. You could visit the Xinalani oceanfront spa, or if you desire a little more adventure, you could stand-up paddle board off the private beach, or take a boat excursion to a nearby local town at Las Ánimas.

Expect to fully rejuvenate your body, mind, and spirit. We look forward to being with you, and know that you will be truly elated that you decided to join in the experience.
See you at Spring Rejuvenation Retreat!

Save your spot