Back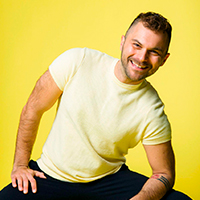 The Pür Joy of Rest
From June 19 to 24, 2023
A summer solstice opportunity to step away from the daily grind into the jungle and the bliss of being oceanside to rest.
Understanding that modern day burnout and fatigue deplete our life force, this summer solstice retreat will center the importance of deep rest. Rejuvenative and revitalization work around restoring prana through yoga therapy, somatic work, individual and community healing will be our focus.
Prana is essentially your vital energy and the source of all movement and life in your human body. Practicing yoga asana and somatic movements, engaging with breathwork and meditation, connecting to nature and nourishing the body with life-giving local foods will be the vehicle in which we touch Pür Joy.
There will be lots of free time to engage in activities offered by Xinalani or simply to rest. Our morning movement sessions will be daily and our evening restorative and community circles will be every other day. You will have some open time in the evenings for personal consultations and chats with Armen.