Back
10 Easiest Yoga poses for beginners
|
April 27, 2020, 10:04 pm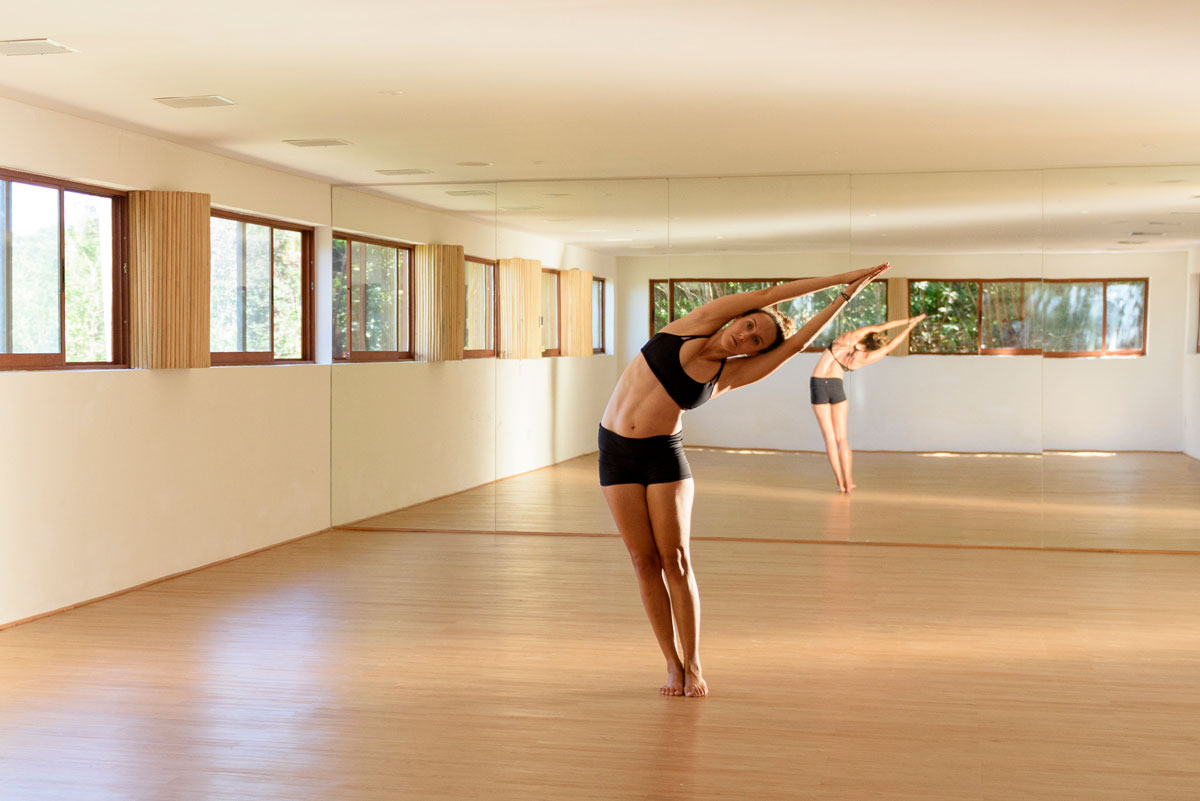 WHY YOGA IS A NEED OF THIS ERA
Derived from the Sanskrit word "Yuji," meaning yoke or union, Yoga is an ancient practice that brings together mind and body, which has been one of the 'traditional to modern era' loved exercises.
What makes yoga unique from other forms of exercise, is it's ability to suit all the ages and health, not to mention the meditation of body and mind it provides.
It further comes as something not tiring to do, but once done with dedication and consistency can bring its own unique set of achievements like -
a) boosting stress,
b) body flexibility,
c) posture correction,
d) keeping the body light,
e) mind and body meditation, or
f) improving body balance.

The above mentioned are attributes that yoga has been providing for centuries, and hence gained it's valued globally, especially in these times of technology, hectic schedules, and desk works, where relaxation or 'break' is crucial for both mind and body to function.
Xinalani's All Inclusive Packages
10 COMMON / EASY POSES FOR BEGINNERS 

Even with the most simple poses to learn, yoga can mobilize and lubricate our joints, improve our posture and balance, stimulate digestion, boost energy, soothe the nervous system, and create mental focus and clarity, at any age or stage of life.
The simple poses that one can learn without much difficulty, includes:
Beautiful Eco Chic Rooms and Beach Casitas
1. MOUNTAIN POSE (Tadasana)

Mountain pose comes as a base for all standing poses, as it demands to be stood still and feel the earth below your feet. There are more benefits this pose can do for the body which are not visible to the naked eyes.

HOW TO DO IT -
a) keep the feet together at shoulder length apart.
b) Use all the toes to press against the ground, and not just the heels.
c) Engage your quadriceps to lift your kneecaps and lift up through the inner thighs.
d) Draw your abdominals in and up as you lift your chest and press the tops of the shoulders down.
e) Feel your shoulder blades coming towards each other and open your chest.
f) breathe deeply into the torso and hold for 5-8 breaths.

THE BENEFIT IT PROVIDES -
This pose can do wonders in terms of relaxing the mind, relieving stress, and correcting posture.

2. PLANK (Phalakasana)

Plank brings a balance of the body solely on our hands, and work for the betterment of balance and support system of the body.

HOW TO DO IT -
a) from all fours, tuck under your toes, and lift your legs up off the mat/sheet.
b) slide your heels back enough until you feel you are one straight line of energy from your head to your feet.
c) engage the lower abdominals, draw the shoulders down and away from the ears, pull your ribs together and breathe deeply for 8-10 breaths.

THE BENEFIT IT PROVIDES -
This pose helps in strengthening the abdominals, improves body balance, and helps one in using the breath to stay in a challenging pose.

3. TREE (Vriksasana)

Tree is a yoga pose that helps the person to gain focus and clarity, being a standing position, that can be slightly time-taking to adjust to, as it requires the person to breathe, stay calm, and balance his body on one foot.

HOW TO DO IT -
a) start with your feet placed normally, and further put your right foot on your inner left thigh while standing still otherwise, or vice versa (left foot on the right inner thigh)
b) press your hands in prayer and find a spot in front of you that you can hold in a steady gaze, probably a mirror or a view.
c) hold that position still and breathe for 8-10 breaths then switch sides (left to right/right to left)
d) make sure you don't lean in or weaken your posture.
e) lastly, keep your abdominals engaged and shoulders relaxed.

THE BENEFIT IT PROVIDES -
The pose helps in challenging the body with different balancing activities while helping in gaining control over the body movements.


4. TRIANGLE (Trikonasana)

Triangle is a standing posture that requires stretching of the sides of the waist, opens up the lungs, strengthens the legs and tons the entire body. It is a crucial pose for people aiming for body flexibility, as it stretches the muscle and keeps the body still.

HOW TO DO IT -
a) start standing with your feet one legs length apart
b) open and stretch your arms to the sides at shoulder height
c) position your right foot out in 90 degrees and your left toes in about 45 degrees
d) engage your quadriceps and abdominals as you hinge to the side over your right leg.
e) place your right hand down on your ankle, shin or knee (or a block if you have one) and lift your left arm up to the ceiling.
f) turn your gaze up to the top hand and hold the position for 5-8 breaths.
g) lift up to stand and repeat on the opposite side.

THE BENEFIT IT PROVIDES -
The pose betters the mental clarity and concentration.
5. DOWNWARD DOG (Adho mukha svanasana)

Used popularly in yoga classes or by practitioners, downward dog stretches and strengthens the entire body.

HOW TO DO IT -
a) come on to all fours with your wrists under your shoulders and knees under your hips
b) tuck under your toes and lift your hips up off the floor as you draw them up at back towards your heels
c) try to straighten out your legs while keeping the hips back (keep your knees slightly bent if you feel your hamstrings are tight)
d) walk your hands a little forward to give yourself more length if you need to
e) press firmly through your palms and rotate the inner elbows towards each other
f) hollow out the abdominals and keep your legs engaged so that the torso moves back towards the thighs
g) hold the position for 5-8 breaths before dropping back to hands and knees to rest.

THE BENEFIT IT PROVIDES -
This pose helps in strengthening not just the muscles, but the inner system of the body (digestive and respiratory), as it challenges them with something new.


6. SEATED FORWARD BEND (Paschimottanasana)

This pose is a valuable asset in Yoga, as it helps in controlling hamstrings, lower and upper back and sides of the body, while being in a seated position.

HOW TO DO IT -
a) start seated with your legs together, attached with each other, with feet firmly flexed (not turning in or out), and your hands by your hips
b) lift your chest and start to hinge forward from your waist
c) keep your lower abdominals engaged,
and imagine your belly button moving towards the top of your thighs.
d) make sure you are in a relaxed state
e) release the pose in case of sharp pain.
f) lastly, with the maximum you can pull, hold the position and breathe for 8-10 breaths.

THE BENEFIT IT PROVIDES -
Seated forward bend helps in opening up the body and learning to breathe through uncomfortable positions, hence challenging the body flexibility.
7. COBRA POSE (Bhujangasana)

This pose is reclining back-bending asana in hatha yoga and modern yoga as exercise. It is commonly performed in a cycle of asanas in Surya Namaskar.

HOW TO DO IT -
a) slide forward and raise the chest up into the cobra posture.
b) you may keep your elbows bent in this pose, the shoulders away from the ears, and lookup.
c) as you inhale, make a gentle effort to push the chest forward; as you exhale, make a gentle effort to push the navel down.
d) tuck the toes under and ensure you're stretching just as much as you can, without force.

THE BENEFIT IT PROVIDES -
The cobra pose helps in stretching the body, further bettering body flexibility.
8. BRIDGE POSE (Setu Bandha Sarvangasana)

Bridge pose is a good beginner backbend that stretches the front body and strengthens the back body.

HOW TO DO IT -
a) Lie down on your back and place your feet hip-width apart.
b) press firmly on to your feet and lift your butt up off the mat.
c) interlace your hands together and press the fists down to the floor as you open up your chest even more.
d) hold the position still for 8-10 breaths then lower your hips down and repeat two more times.

THE BENEFIT IT PROVIDES -
The bridge pose strengthens the spine and bone, and keeps the body flexible.

9. CHILD'S POSE ( Balasana)

Child's pose is a resting pose that is effective for not just beginners, but also the practitioners. It helps to stretch the hips, thighs, and ankles while reducing stress and fatigue.

HOW TO DO IT -
a) start on all fours then bring your knees and feet together as you sit your butt back to your heels and stretch your arms forward.
b) lower your forehead to the floor (or block or pillow or blanket) and let your entire body release.
c) hold the position for as long as you can.

THE BENEFIT IT PROVIDES -
This resting pose soothes the brain, making it a therapeutic posture for relieving stress, while when performed with the head and torso supported, it further helps relieving back and neck pain.

10. HAND TO FEET POSE ( Padahastasana)

Padahastasana is derived from the Sanskrit names pada which means foot, hasta which means hand and asana meaning pose, hence the translation in English. It is valued for the strength it provides to the overall body.

HOW TO DO IT -
a) breathing out, bring the left foot forward (or right).
b) keep the palms on the floor
c) you can bend the knees if needed
d) gently straighten the knees and if you can, try and touch your nose to the knees. e) hold the position and keep breathing for 10-12 seconds.

THE BENEFIT IT PROVIDES -
This pose stretches and strengthens hamstrings, thighs, back, and spine, while also refreshing and rejuvenating the mind.



WHEN TO DO YOGA

Yoga should be done according to the suitability of the individual, but preferably, the best time to practice yoga is first thing in the morning before breakfast or early evening, around sunset.
More than time, the key is consistency and relaxation that one should case.
It can be done when the body is free, joyous, or stress, as Yoga will only better any kind of body expression.

However, Yoga is recommended not to be done within 2-3 hours of a meal.
BOTTOMLINE
From posture to digestion, Yoga has been the talk of the town in all traditional and modern forms, backed by science, stories, and studies. It is, thus, safe to say, preferring Yoga, brings a breather for both mind and body. While there are undeniable physical benefits to yoga, the true purpose of yoga goes far beyond losing weight, putting on muscle or becoming flexible.
Yoga postures, or asanas, have a much deeper impact on you, as it brings you close to your consciousness.
Rooms and Casitas
All Inclusive Packages