Back
Elevate Your Yoga Practice: Host an Aerial Yoga Retreat!
|
October 25, 2023, 5:05 pm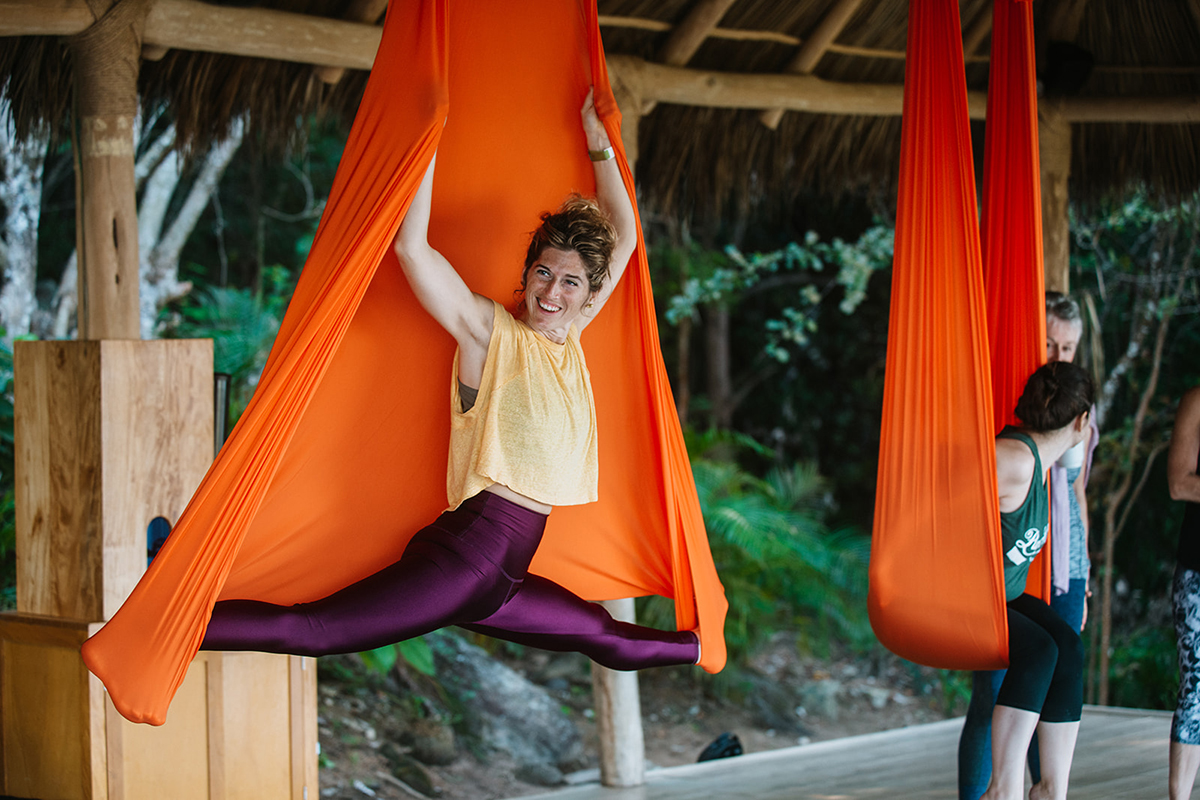 Calling all Aerial Yoga teachers and studios: it's time to take your practice to new heights and offer something truly extraordinary. Organize an Aerial Yoga Retreat and let the magic unfold for you and your students.
Xinalani's All Inclusive Packages
Here's why you should take flight with an Aerial Yoga Retreat:
1. Soar Beyond Boundaries
A retreat takes your Aerial Yoga practice beyond the studio walls. Imagine practicing in breathtaking natural settings - suspended among the treetops, overlooking serene waters, or beneath the open sky. It's an experience your students will never forget.
Beautiful Eco Chic Rooms and Beach Casitas
2. Transformative Experiences
Aerial Yoga is not just a workout; it's a journey. Xinalani Retreat provides the perfect environment for deepening one's practice. Your students will embrace new challenges, master inversions, and cultivate mindfulness like never before.
3. Build a Yoga Tribe
Retreats forge deep connections. Your students will form a tight-knit community as they support and inspire each other through their Aerial Yoga journey. These bonds will extend beyond the retreat, creating a loyal and dedicated following.
4. Unleash Creativity
Xinalani's setting offers you the freedom to get creative with your Aerial Yoga classes. Experiment with unique sequences, meditations, and relaxation techniques. It's an opportunity to take your teaching to new heights!
5. Wellness and Adventure
Combine Aerial Yoga with other wellness activities and adventures. Think beachside meditations, jungle hikes, and starlit relaxation. This holistic approach not only enriches your retreat but also enhances your students' overall well-being.
6. Business Opportunities
Hosting a retreat can be a lucrative endeavor. Beyond yoga classes, consider offering specialized workshops, merchandise, and even attracting sponsors. It's a unique platform to diversify your revenue streams.
7. Unforgettable Memories
As an Aerial Yoga teacher or studio, you have the power to create life-changing memories. Your students will cherish the experience and personal growth they achieve during the retreat for years to come.
It's time to elevate your Aerial Yoga journey, deepen your students' practice, and create unforgettable memories. So, let your imagination take flight and design the Aerial Yoga Retreat of your dreams.
Ready to take the plunge? Send us an email for more info Send us an email for more info.
Rooms and Casitas
Most read
Great News: The Whales Are Back!
All Inclusive Packages