Back
How to Have the Perfect Getaway in Mexico
|
April 2, 2021, 11:20 am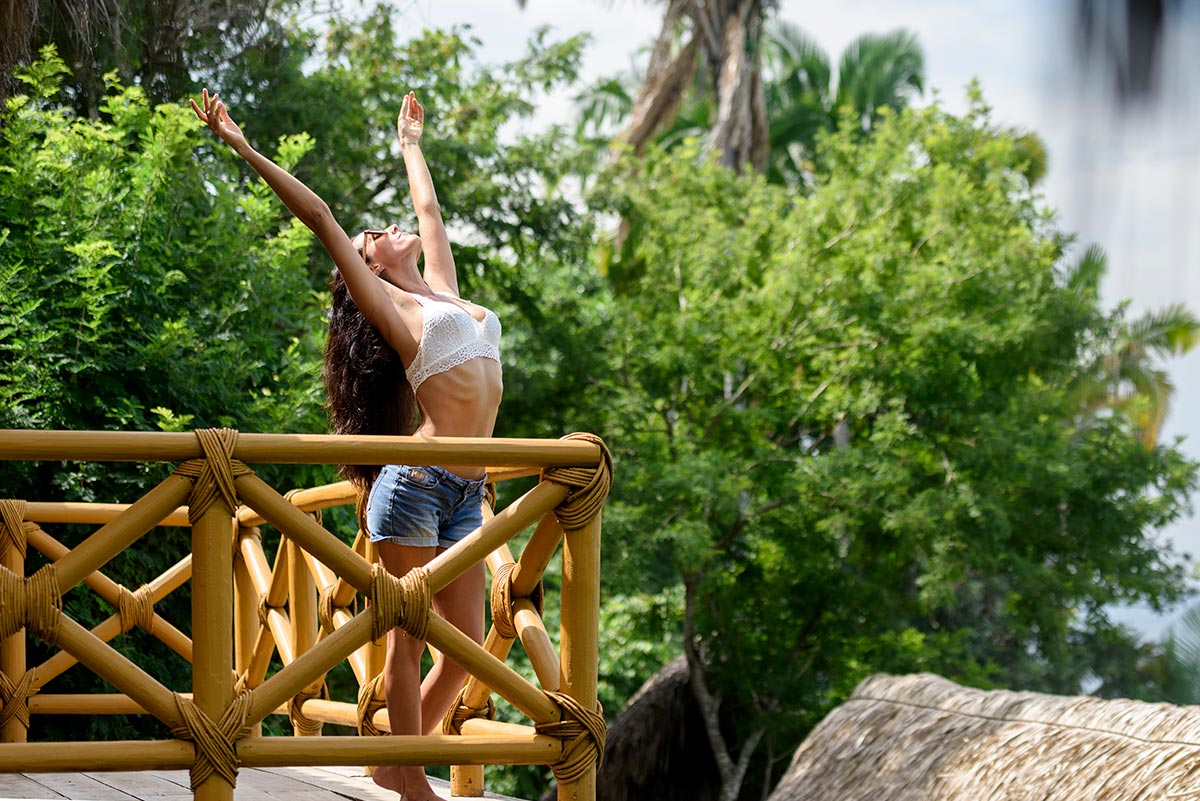 It's the perfect time for a getaway to Mexico. Enjoy sun, sand, and fun, all in an amazing and picturesque country. If you´re a health-minded person, it can be tough to relax and stick to your routine while on such a getaway though.
Xinalani's All Inclusive Packages
It's All About Balance
Indulging seems like a perfect idea at the moment, but may result in guilt and unwanted changes in body composition once you get home. This can create stress, all when you're trying to feel more relaxed.
If this is something you've experienced, the good news is you can actually enjoy a perfect vacation in Mexico, come back looking fabulous and make healthy choices while you're on your getaway. It's all about balance.
Beautiful Eco Chic Rooms and Beach Casitas
Eating Healthy and Happy
You absolutely should indulge yourself, but that doesn't mean you can't make healthy choices too. Enjoy the fine, traditional cuisine of Mexico while away. Know what ingredients are commonly in food before you go, so you have an idea of what you'll eat before you arrive in Mexico.
Limit the number of items you indulge in, that are high in sugar and full of empty calories. Yes, you absolutely should have a margarita or two, but remember that they are high in sugar and alcohol. These are both things that will tip the scales when you get home if you overdo it.
Pack Snacks
Consider bringing snacks with you too. Packing high-protein snacks make it easier to enjoy your whole journey, from airport to beach. Bring along items like protein powder bars with healthy macronutrient compositions.
Don't forget to pack healthy treats that are good on hikes, like peanut butter. Having these sorts of snacks to fall back on will make it easier for you to achieve a balanced diet when the food you eat at dinner isn't quite on your normal nutrition plan.
Incorporate Exercise
When planning your trip, plan for activities that incorporate exercise and the beauty of Mexico's natural environment. Plan to go for bike rides and take luxurious swims in the ocean.
Look for excursions, like long hikes through beautiful countryside. Even consider taking up a new hobby, like paddleboarding, kayaking, or surfing. These types of activities are easy to find introductory lessons and rentals are usually inexpensive.
Utilize a Fitness Center
Consider staying at a resort that has a fitness center as well. This way, you can more easily stick to your fitness routine. Try planning ahead. Know what days you'll be able to hit the gym and make a plan for what exercises you'll do each day.
If the resort fitness center isn't decked out with all the equipment you typically use at home, modify your workshops as needed and enjoy trying something new. Indulging in a few treats feels a lot better once you've got your workout in.
Practice Yoga
Even on vacation, sometimes unwinding can be challenging. Yoga is another great way to add balance to your Mexican vacation and stay health and fitness-minded while you're luxuriating in the sun.
Incorporating yoga into your trip can really help center and ground you. Practicing foundations of yoga, like mindfulness and breathing, will serve you well on your trip and once your home.
Benefits like these, along with increased flexibility and release for tense and sore muscles are why you should consider adding yoga and holistic activities to your itinerary. Mexico offers some great resorts that offer yoga for all experience levels.
Make it Your Purpose to Relax
Also, consider meditation and other holistic services as your planning. Vacation is a great time to try something new, like Temazcal, an ancient Mayan cleansing ritual. Stay somewhere with a good spa that offers a wide variety of both unique and traditional services. Indulging in a massage will leave you feeling both re-energized and relaxed.
Facials and hot stone treatments are also great ways to head home feeling refreshed and sporting that post-vacation glow your friends will envy. From yoga to hiking, incorporating health, fitness, and mindfulness into your trip are the perfect ways to ground yourself, relax and come home refreshed and rejuvenated.
Rooms and Casitas
All Inclusive Packages