Back
Make a Pilgrimage to the Inner You
|
March 17, 2020, 10:04 am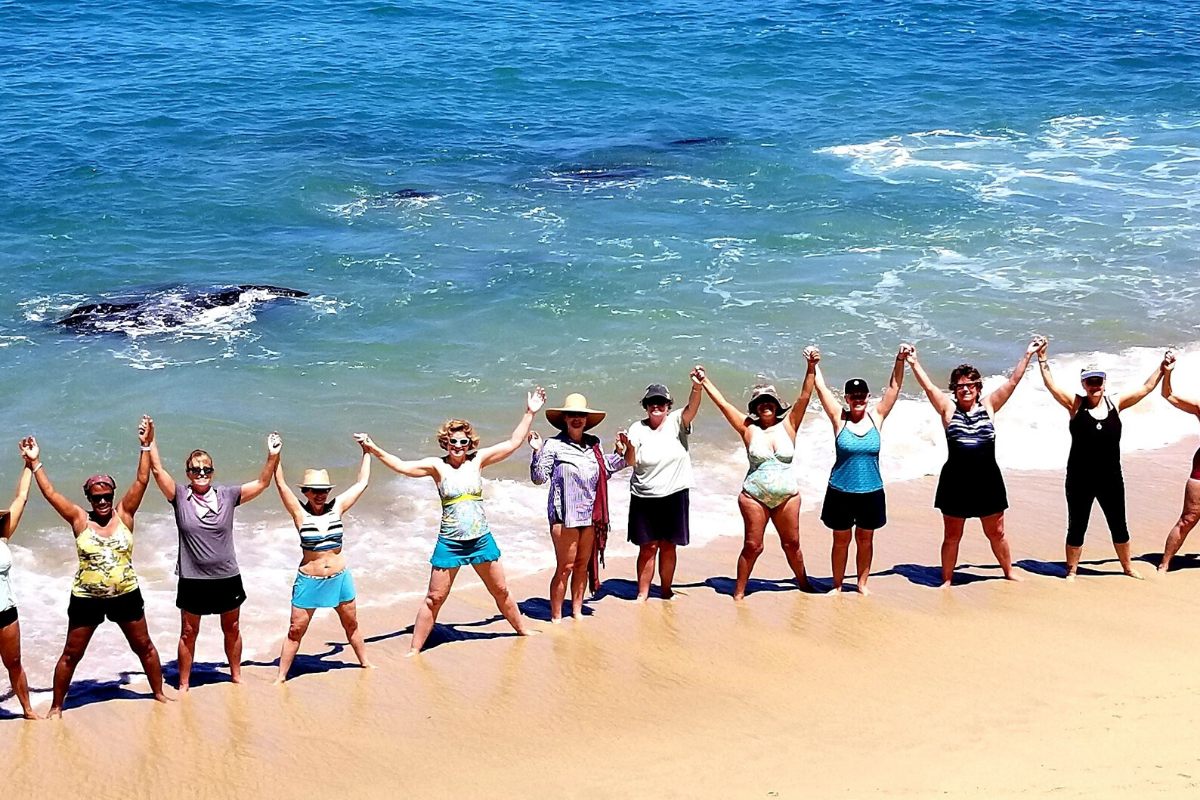 Profound thanks to Colin Maguire for sharing his recent experience in a Hearts Path Healing retreat:
Xinalani's All Inclusive Packages
Beth understands the reasons many choose to go to a healing retreat. Some students are initially restless, unable to remain present, and are plagued by anxiety, the common struggles of modern life! That was me, but after a week, I felt more open, aware, and hopeful. I left knowing that I would use the tools Beth gave me to maintain these feelings long after I returned home. And I was not the only one who felt transformed: one of my classmates told me she was off her anti-anxiety meds for the entire week (I hope she still is!)
I love to travel! To explore different cultures, sights and sounds, and adventures. I also enjoy soul searching explorations, which spiritual retreats can provide. Unlike a vacation, with its inherent impermanence, the effects of such a 'soul adventure' can last a lifetime.
Beautiful Eco Chic Rooms and Beach Casitas
We take vacations to recharge before heading back to our daily lives. We hope that a week or two of relaxation can change our long-term outlook, but we find ourselves in the same stress patterns within a month - or sooner. This is where the typical vacation model is flawed, but it is possible to have a life-changing experience that fits the framework of scheduled time off.
A few years ago I was in a rut, caught up in the daily grind of life, despite living in Cape Cod, Massachusetts, one of the most beautiful places in the U.S. No matter where we live, the toxicity of our day-to-day stress takes its toll. Even the most beautiful pool of clear water will become stagnant without movement and replenishment. One of the ways I refresh and renew is by periodically retreating from the day-to-day stresses.
What is a retreat? The retreat comes from the Latin verb "to pull back", which we must do to refresh ourselves when our pool becomes stagnant. A true retreat is an escape both inside and out, that shifts our outlook even when we are back at our desks at 9 AM on Monday. A retreat is NOT a detailed list of "to-dos" and scheduled activities, which keep us tethered to daily responsibilities.
I have been on several retreats. Some were good, and some were not so good. When I talk to people about retreats, I am quick to recommend Hearts Path as my first choice and here's one reason: Location, Location, Location!
Nestled on the Pacific coast of Mexico, with its turquoise waters, lush jungles, and rejuvenating waterfalls, Beth Goldstein's Hearts Path Healing retreats greet you with warmth and healing energy. The atmosphere is one of beauty, connection to nature, connection to the group, safety, deep relaxation, and the stimulation of daily yoga practice, adventure, and fun! I can't imagine a better way to take the first step to heal the mind, body, and soul.
The Amazing Soul Behind Hearts Path
I first met Beth a few summers ago, when I was working at a beachfront restaurant in Provincetown, MA. Just as I was starting my day, Beth would be wrapping up her morning beach yoga and mindfulness class. I admit that I was envious of the troop of smiling folks who would pass by me to go on with their day after class.
The more I learned about Beth, the more I was struck by the similarities in our spiritual paths and beliefs. The difference between us: Beth had transformed her vision into reality while I was struggling through soul-crushing 15 hour bartending shifts. I knew instantly that she was a person I could learn from, who could guide me on a path to living the type of life I have always wanted. Beth taught me that I needed a real retreat, not a vacation, and that's how I found Hearts Path.
Beth's vision for Hearts Path is authentic and passionate. She helps her students understand and tap into the elements of nature and their corresponding chakras, and see how nature reflects our patterns back to us. Beth creates an experience that people take with them, a new narrative for their lives. Beth inspires people to listen to their hearts, to be present with their breath, to connect with the healing power of nature, and to incorporate what they have learned into their daily lives.
The Hearts Path Experience
I don't want to imply that Beth's retreats are all work and no play! Her sense of humor and lightheartedness are infectious, and laughter abounds throughout this soul adventure.
Beth is a knowledgeable, intuitive, and dynamic instructor who teaches with passion and humor. She creates a supportive, nurturing and safe environment. Hands-on-healing is chakra based and grounded in the deeply healing modality of Polarity Therapy. I experienced some surprising and amazing shifts both physically and emotionally from both the healing work and inspired yoga-meditation in motion. I was always learning something new!
What is most important to me is that after all is said and done, I genuinely enjoyed myself. My experience was nothing but enjoyable from start to finish. It was an experience of learning and understanding for everyone, regardless of where they were on their journey. It is that even playing field is what puts Hearts Path at my top spot. I have visited too many "gurus" who have left a negative impression on me and my wallet. Hearts Path is real and genuine, just like Beth. The comfort and support I received are unlike any other retreat I have experienced. No other retreat offers more in terms of education, transformation, and enjoyment. I am counting the days until my next visit.
Rooms and Casitas
All Inclusive Packages