Back
Organizing a Successful Yoga Retreat: Tips to Ensure a Smooth and Enjoyable Experience
|
February 15, 2023, 10:16 am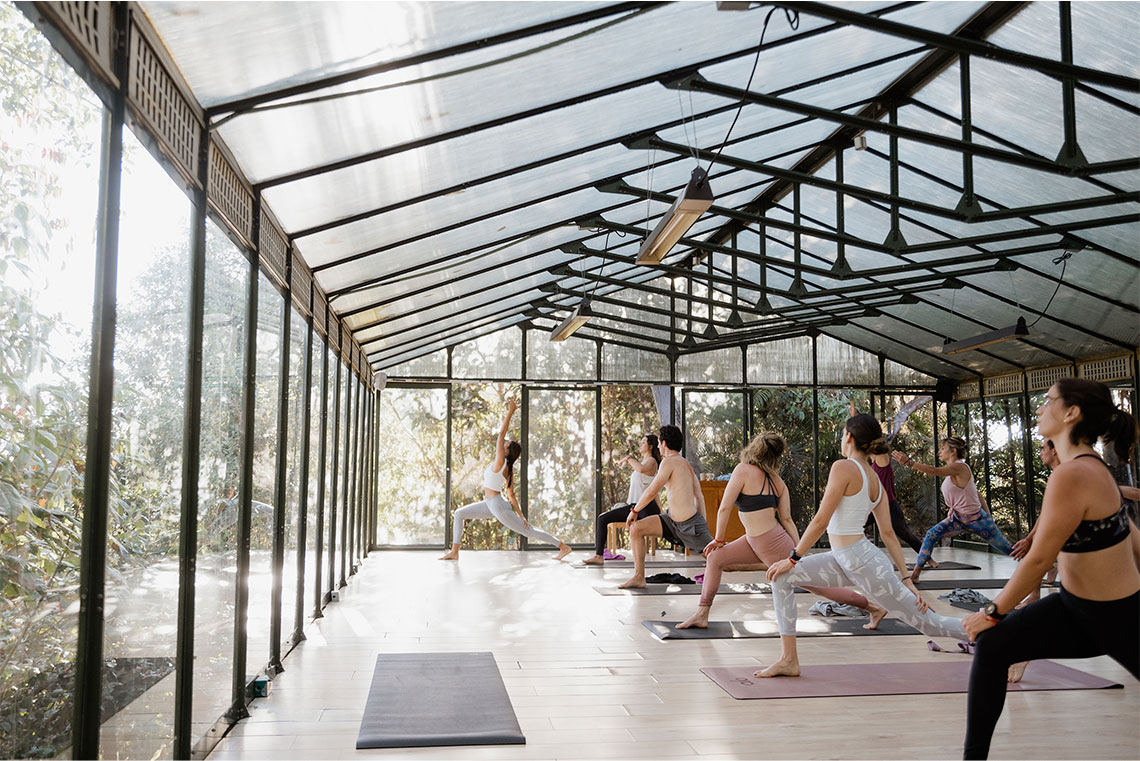 Yoga retreats provide an opportunity for individuals to escape the hustle and bustle of daily life and focus on their physical and mental well-being. Whether you are an experienced yogi or new to the practice, organizing a successful yoga retreat can be a rewarding and fulfilling experience. Here are some tips to help ensure a smooth and enjoyable retreat for all participants.
Xinalani's All Inclusive Packages
Choose a Destination
The first step in organizing a yoga retreat is to choose a destination that aligns with your goals for the retreat. Consider factors such as climate, accessibility, and local culture when choosing a location. Some popular destinations for yoga retreats include tropical destinations, beachfront locations, and mountainous regions. Xinalani is ranked among the most sought after yoga retreat destination in Mexico.
Set a Budget
Once you have chosen a destination, it's important to set a budget for your retreat. Consider the cost of accommodation, transportation, meals, and other expenses. Make sure to keep the cost reasonable for participants and provide options for varying budgets. Xinalani offers discounted group rates for yoga teachers to bring their group with a few additional perks such as free accommodation.
Beautiful Eco Chic Rooms and Beach Casitas
Plan the Schedule
The next step is to plan the schedule for your retreat. This should include a mix of yoga classes, meditation sessions, and leisure activities. Make sure to allocate enough time for participants to rest, explore the destination, and participate in optional activities.
Find Accommodations
Finding suitable accommodations is an important aspect of organizing a successful yoga retreat. Consider the needs of your participants and choose a location that offers comfort, peace, and tranquility. Options for accommodation include hotels, resorts, and shared apartments.
Select a Yoga Teacher
If you're not the main yoga teacher of your retreat, Selecting the right yoga teacher is essential for a successful yoga retreat. Look for a teacher who is experienced, knowledgeable, and has a teaching style that aligns with your goals for the retreat. Consider the qualifications and experience of potential teachers and seek recommendations from others in the yoga community.
Marketing and Promotion
Once you have all the details in place, it's important to promote your yoga retreat to potential participants. Utilize social media, email marketing, and word of mouth to reach potential participants. Consider offering early bird discounts or group discounts to encourage participation.
Be Prepared for the Unexpected
Finally, it's important to be prepared for anything that could happen along the way. Organizing a group trip can sometimes be stressful. Be flexible and open to change, and have contingency plans in place in case of unforeseen circumstances.
Organizing a yoga retreat is a great way to connect with others and deepen your yoga practice. By following these tips, you can ensure a smooth and enjoyable experience for all participants.
Rooms and Casitas
Most read
Great News: The Whales Are Back!
All Inclusive Packages