Back
Sustainable Resort in Mexico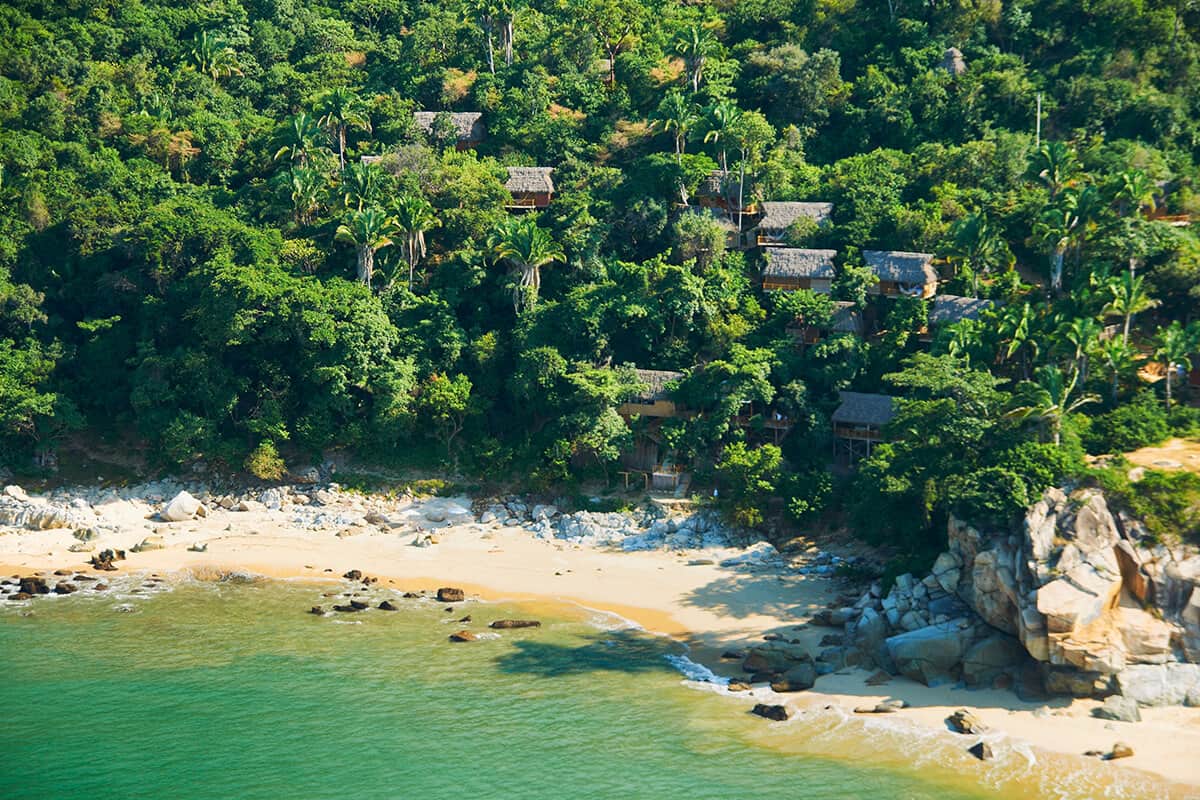 Xinalani Retreat is a beautiful Sustainable Resort in Mexico
Each year, Earth Day — April 22 — marks the anniversary of this modern environmental movement, and Xinalani Retreat aims to inspire awareness of and appreciation for earth's environment.
We invite you to be a part of Earth Day in your everyday lives and help write many more victories and successes into our history. Discover energy you didn't even know you had, feel its rumble through the grassroots under your feet. Channel all your senses into building a clean, healthy, diverse world for generations to come.
At Xinalani we are committed to the sustainable development of the local community offering scholarships, training in hospitality careers and job opportunities, offering a world apart experience away from traditional sun & sand tourism. When it comes to vacationing, we believe that there is something other than flat screen TVs in air-conditioned rooms. Xinalani was built using a variety of organic local materials, with an intelligent approach to the use of energy and water. We have successfully found efficient alternatives to air conditioning and we take great comfort in sharing our habitat with local fauna. We recycle & compost wherever possible in an attempt to minimize our environmental impact.
This proves that every day is the perfect opportunity to start working on yourself. Start to plant and grow the seeds of well-being in your own world, let's say… today!
We have collected some ecologic tips for you, very minimal modifications you can use to start contributing to the wellbeing of our beautiful planet earth:
• Choose to use a travel cup, so when you go for your coffee you can help save a tree by not using a disposable cup, plus you might even get a discount for that!
• Try activating sleep mode on your computer when you know you will be away from it for a while. You can also set up your cell phone to activate your energy save mode on every several minutes of no use.
• Turn off your electronic devices before going to bed, you can plug them all into a UL-certified power strip; then switch the whole group off for the evening to prevent the phantom electrical draw.
• Teach children to turn off the water while brushing their teeth. If you let them leave the tap running for the recommended two minutes of brushing can waste up to five gallons of water a day! Also, teach them to take short showers.
• If you're running an errand to a place nearby, ride your bike! It's fun and you help your planet! Or maybe you can also use public transit. Another great idea is to carpool on your way to work.
• Avoid using pesticides on your lawn, these are major water pollutants.
• Make sure to re-use plastic bags, or better yet… refuse plastic bags when you really don't need them.
• When you do your laundry use the coldest possible water to do your washing, only do full loads of washing and dry your clothes outside when it's good weather.
We have listed only a few ways to help the environment, we could keep going non-stop adding to the list, but we rather you to come up with more ideas of your own, which you can even share with us to add them here! Feel free to e-mail us at info@xinalaniretreat.com and we will make sure to include them!