Back
5 Good Reasons to Try SUP Yoga
|
October 23, 2016, 9:46 pm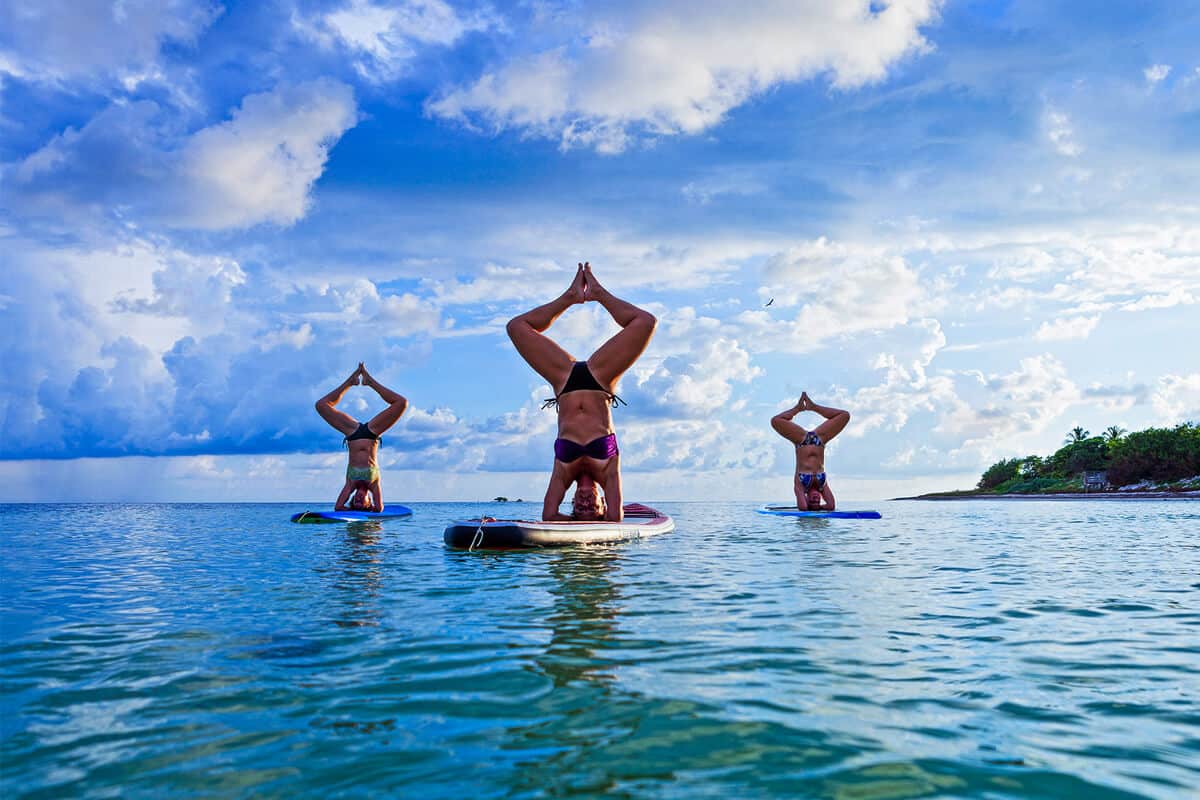 TONE YOUR BODY AND REFRESH YOUR MIND: 5 GOOD REASONS TO TRY SUP YOGA
If you're looking for a new challenge, yoga on a stand-up paddleboard will reinvigorate you.
Xinalani's All Inclusive Packages
The sensation of floating helps to alleviate the heaviness that life sometimes throws on our shoulders. Hearing the gentle sound of the water while on a paddleboard will help you relax and key you into the most important aspect of yoga: your breath.
This spring, jump off your mat and into the water. Grab a paddleboard and practice your favorite yoga poses. Trade the walls of your yoga studio for that special place where the cool blue ocean meets the sky, seagulls fly in the distance, and at any moment, a dolphin may make an appearance. How about this for a change?
Beautiful Eco Chic Rooms and Beach Casitas
At Xinalani, we like new experiences and we encourage our guests to try adventures that will ignite their lives. So we give you some good reasons to try Stand Up Paddle yoga:
1- It's a fun practice but with some serious benefits. Doing yoga on a surface that is constantly in motion fires up your core muscles.
2- SUP yoga is a practice that brings a sense of joyful freedom to an otherwise earth-bound yoga practice.
3- It requires a different quality of focus, and not just when you're doing the poses, but also when you're transitioning between them.
4- You have no choice but to "be here now" when it comes to practicing yoga on your floating yoga mat.
5- If you like your yoga hot, practicing outdoors under the sunlight heat will create the same sweat. Plus you can cool down with an unlimited supply of water just beneath you.
Picture yourself floating in Savasana in the middle of the ocean, with your fingers on the cool salty water laying on your back with your skin soaking up the sun… Now, book your Surf & SUP Yoga Retreat with us and prepare to enjoy!
"Be calmly active and actively calm. Be intensely aware of everything you are doing." ~ Yogananda
Rooms and Casitas
All Inclusive Packages