Back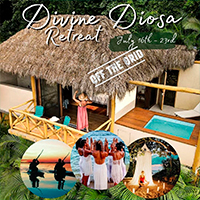 Divine Diosa Retreat
From July 16 to 23, 2022
The divine feminine within you is unapologetically wild, free, and untamed. She ignores the unwritten rules and boundaries society has constructed for her, shatters glass ceilings, and paves her own way.
She is unafraid to speak her truth, embraces her raw nature, and shows up fully and authentically. She trusts her intuition, allowing it to guide her.
If you have been guided here this is the retreat for you.
Save your spot