Back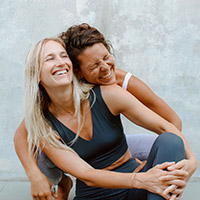 Nurture with Nature
From March 19 to 26, 2022
We invite you to put down the hustle of life and nurture yourself in nature with us on a tropical private island in Mexico.
We begin each day with nourishing movement, afternoon restoration, and time to explore, connect, rest and play. There will be plenty of free time to go on adventures, be still in nature, enjoy a hammock, pool or the sea, or add a spa service or excursion. The menu for the week will be delicious local and fresh food with a focus on Mexican specialties. All meals and non-alcoholic beverages included. (vegetarian, vegan, gluten free options available). We will offer 2-hour all level morning vinyasa classes as well a variety of afternoon activities including: restorative yoga, yoga nidra, aerial yoga and more. The week will include a dive into Ayurvedic medicine, an As You Are photoshoot, a group temazcal and access to kayaks and snorkeling gear.
As we have a whole week, we will offer a day of rest, one complete day off from classes and programming to allow personal downtime.
Save your spot