Back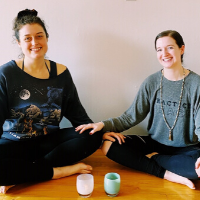 Root to Rise Yoga Retreat
From November 7 to 14, 2020
Root to Rise Yoga Retreat is an opportunity to immerse yourself in
nature and ground down into your energetic truth. Let this time
allow you to finally listen to your needs and come back to your
truest love—yourself. Xinalani is nestled between 10 acres of lush
jungle and the pristine private shores of Banderas Bay where you
will be able to tune into the sound of the forest and dive into the
nurturing waves of deep-ocean.
Join us at Root to Rise Yoga Retreat!
Save your spot