Back
5 Staple Pieces of Clothing to Bring When Traveling to Beach Locations
|
November 30, 2021, 10:19 am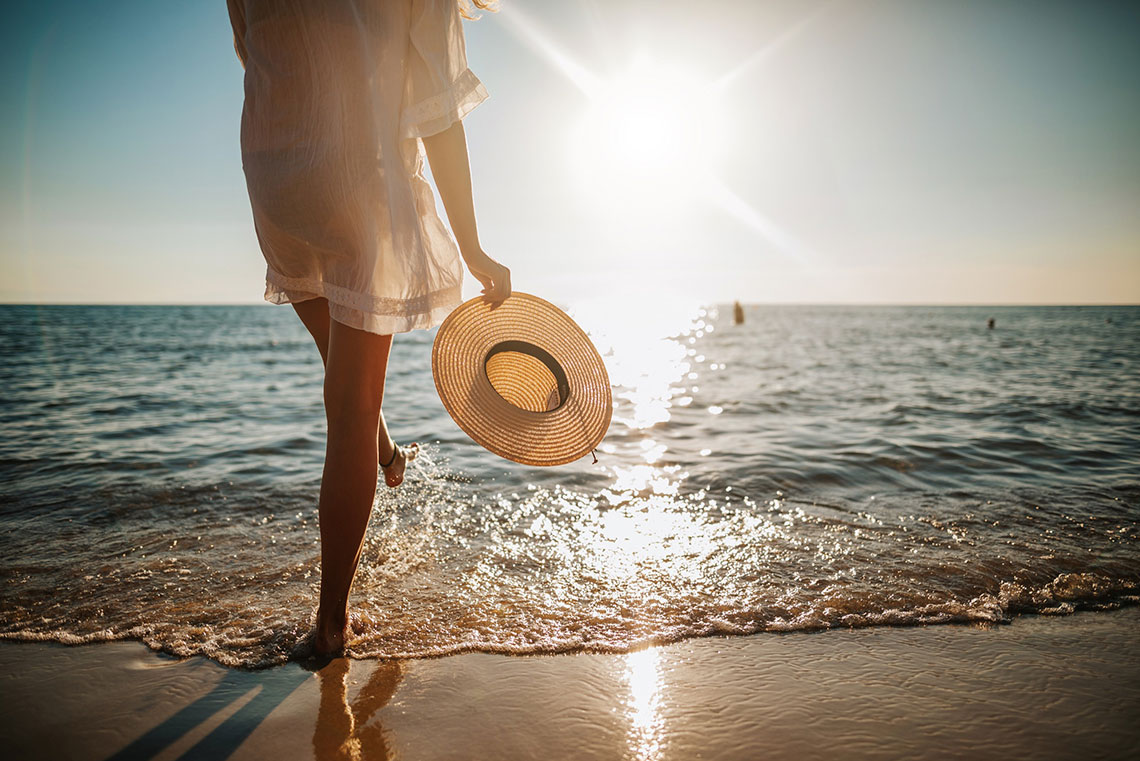 Less is more when you go to the beach, especially when you are hopping from one amazing beach spot to another. If you are into relaxation, yoga, and wellness, try to visit Xinalani and find the tranquility you're looking for.
Xinalani's All Inclusive Packages
That said, having a bulky and heavy bag is not an option for these kinds of escapades, which is why you need to be smart in picking out the necessary clothing. Here's a list of the staple clothing pieces you must pack before enjoying the beach.
Versatile Swimwear
Having a versatile swimwear that you can alter into different styles is a staple clothing for your beach travel. It will not only give you the best photos but it will also save a ton of space in your bag! Just make sure to have at least two versatile swimwears ready if you are planning to go on a long weekend beach hopping.
Beautiful Eco Chic Rooms and Beach Casitas
If you are into beach sports like volleyball, it is also necessary to pack a good sports bra for running if you have large breasts. This will not only give you the comfortability you need but also the secure feeling while playing your favorite beach games.
Beach Cover Up
Of course, if you are planning to swim on the beach, it is best to have a simple beach cover up with you. Beach cover ups are important to prevent your skin from too much sun exposure that can cause sunburn. Plus, you can choose a beach cover up that will accentuate your figure and your swimwear for a more trendy look.
Beach Top
Beach top is a staple piece for beach travel since it is intricately made for sea swimming and walking under the sun. Not all tops are suitable for beaches as most fabrics are known to fade when soaked in sea water which is why it is important that you bring a beach top that will keep your beach hopping both comfortable and sustainable!
Beach Shorts
Where it's a light denim shorts for women or cool board shorts for men, bringing beach shorts in beach travels are necessary. You should not stay in your swimwear for too long as it can cause skin irritation. Having high-quality beach shorts with you is the most convenient choice.
Beach Sandals
Wearing shoes is not suitable for beaches, plus it can cause inconveniences as they should not be soaked in water. Beach sandals are your go-to footwear when you want to go on beaches.
Beach sandals will give you both comfort and convenience during beach vacations as they are easier to wear and durable enough to stay in place while walking on the shore. Some of them are slip-on and extremely light which will help unstrain your feet on long walks and sunbathing.
Tips and Reminders
In addition to these staple clothes, it is equally necessary to bring excess bags for soaked clothes. Picking up trash from the beaches, especially the local ones, can also be a great help to maintain the cleanliness and sanitation of the place. Lastly, keep these things with you during beach vacations:
Beach towels
Picnic blanket
Hats and sunscreen lotion
Beach umbrella
Now you are good to go. Enjoy the beach getaway and don't forget to take good pictures!
Rooms and Casitas
All Inclusive Packages