Back
9 Cheap Ways to create a Wellness Spot at Home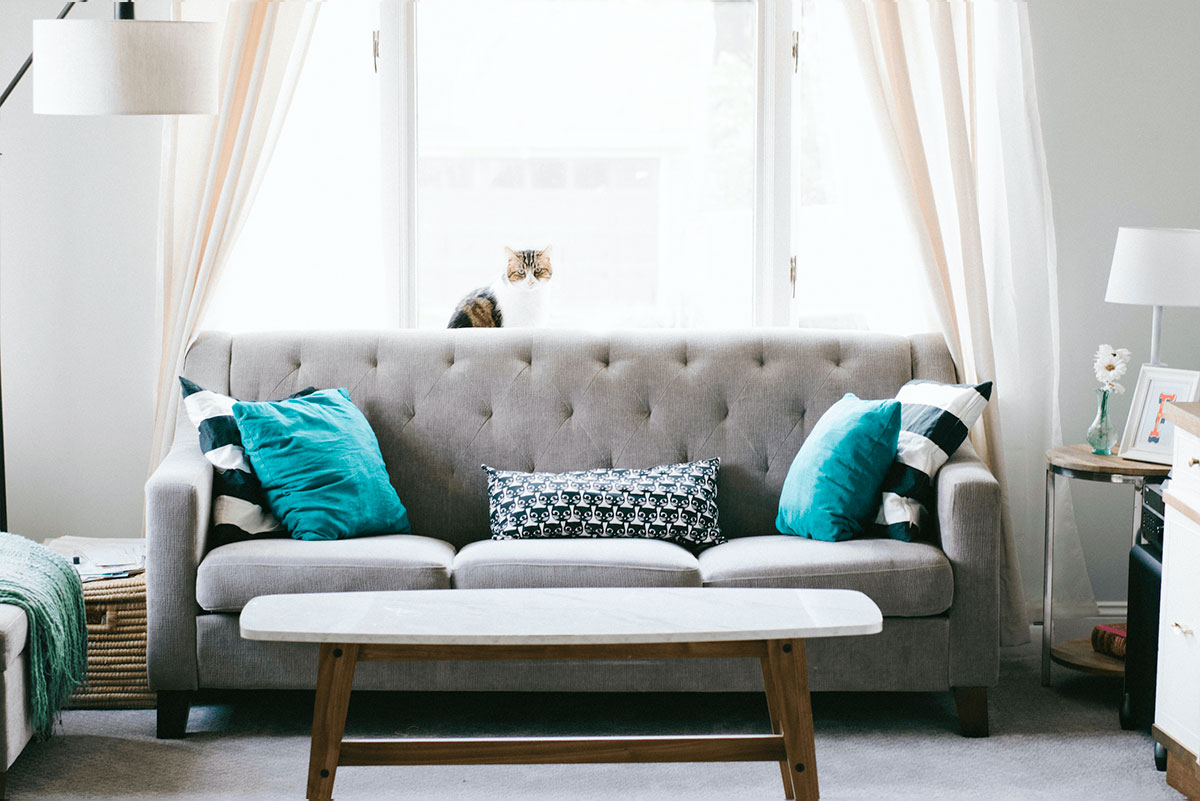 Since 2015, wellness tourism has grown by 6.5% annually. And it is expected to reach more than $900 billion by 2022.
Xinalani's All Inclusive Packages
Despite the COVID-19 pandemic, there is an increase in popularity in "wellness". This shows that people are becoming more aware of ensuring their health, especially when they are stuck at home.
Hence, more and more people are building wellness spots at home. If you want one for yourself, we have listed nine inexpensive ways you can do that.
Beautiful Eco Chic Rooms and Beach Casitas
1. Let natural light in
Natural light is ideal for wellness spaces. If you have windows, then make sure that you keep coverings and treatments simple so that you'll bring in more light to your space.
Similarly, you can open the blinds and shades during the daytime to let the light shine through.
If there aren't any windows available, artificial lighting can give you a soft, warm glow. Similarly, sun lamps are also quite useful for climates that don't receive a lot of sunlight.
2. Use candles or oils
Candles can also play a significant role in making a relaxing space for the scents they give off and changing the lighting of a room. Lit candles in a darkened room give off an overall holistic experience.
Make sure that you pick your favorite scent as it is a lot more pleasing to the nose. You can also make your natural air freshener at home using essential oils, a spray bottle, and water.
Also, use non-toxic cleaners so that you can easily avoid harsh chemicals and other unpleasant smells in your home.
3. Add some greenery
You can also bring nature indoors. You can do this by using natural elements, materials, and textures. For instance, wood and marble do not only look great, but they're also lovely to touch.
Moreover, there's also no secret that oxygen-inducing indoor plants can help improve our well-being. This is in addition to purifying the indoor air. Plus, houseplants can help bring nature into your home.
4. Pick calming colors
Set the tone in your home by picking more neutral hues like white, beige, or blue to create a more soothing and relaxing atmosphere.
On the other hand, using bold, vibrant colors takes away the calming atmosphere you want to create.
5. Keep it simple and clean
The purpose of creating a wellness space at home is to designate a space where you can relax and unwind.
This place will somehow serve as a cue that you want to associate with your wellness activity, and eventually turning it into a habit.
That's why it is crucial to get off all the clutter and distractions. Clearing your mind is almost impossible if your surroundings are filled with clutter.
According to psychologists, clutter creates chaos. As a result, this distracts us from a feeling of peace and wellness. Thus, get rid of all the distractions or reminders of tasks that you need to do.
Idealy, the wellness space that you create at home should be a place that enables you to engage in a single thing and not to multitask.
At Planet Maids Home cleaning Services NYC, we always advise starting small when cleaning up. Get rid of anything that does not inspire anything but a general sense of calm.
6. Add plenty of cushions
Too many angles and hardness isn't a great combination if you want to create a wellness space.
That's why it's a great idea to fill your wellness space with many cushions, pillows, and soft-fitted furniture.
Aesthetically, this can create a space where one can rest and relax.
However, they can serve a practical purpose, too, as they are a lot more comfortable than hard surfaces.
7. Pick the right location
Another important thing is to define the purpose of your wellness space.
Are you planning to set up space for your daily yoga practice? Or do you need a peaceful place for meditation?
Perhaps, you want to create a space where you can do your daily journals, listen to an inspiring podcast, or choose art therapy.
Whatever the purpose of your wellness space, let its function guide you.
Meaning, you need to look for a space that's well-suited for the type of wellness activity you want to do. Yogis and meditators might have their yoga mats, meditative chair, or comfortable cushion.
Meanwhile, artists and journal writers should have some desk or surface that they're working on. You must assess the available space that you have and find something that will best fit your needs.
Look for an area free from any distraction and give you some soft focus.
8. Personalize your space
Try to create a look and feel to help support your wellness goals. You might hang artwork, photos of peaceful places, or even inspirational quotes.
You can also put a rug, light up scented candles, use essential oils or create a small altar that's filled with small, colorful objects. The goal here is to create a space that transforms into a wellness area, wherever that may be.
You may also want to use a non-toxic cleaner that helps you avoid harsh chemicals and other unpleasant smells from taking over your home.
9. Use mirrors for a positive energy flow
Do you know that you can increase positive energy flow through mirrors?
Mirrors can also be handy since it reflects the natural light outside. Thus, you don't have to switch on the lights, making it cost-effective in the long run.
Wellness Extends Beyond Your Home
By creating a wellness space at home, you allow yourself to have a little corner where you can find peace and quiet. And when you do, everybody in your family benefits. That's because you can give the best of yourself to your loved ones.
Remember that your home is your shelter and safe haven. Making an effort to work and enhance a wellness space here allows you to reap good health benefits. And this can ripple through other aspects of your life.
That said, you can follow the tips listed above to carve a wellness space in your home. And see how it can impact your life.
Rooms and Casitas
All Inclusive Packages