Back
Almond Veggie Dip
|
September 18, 2020, 3:02 pm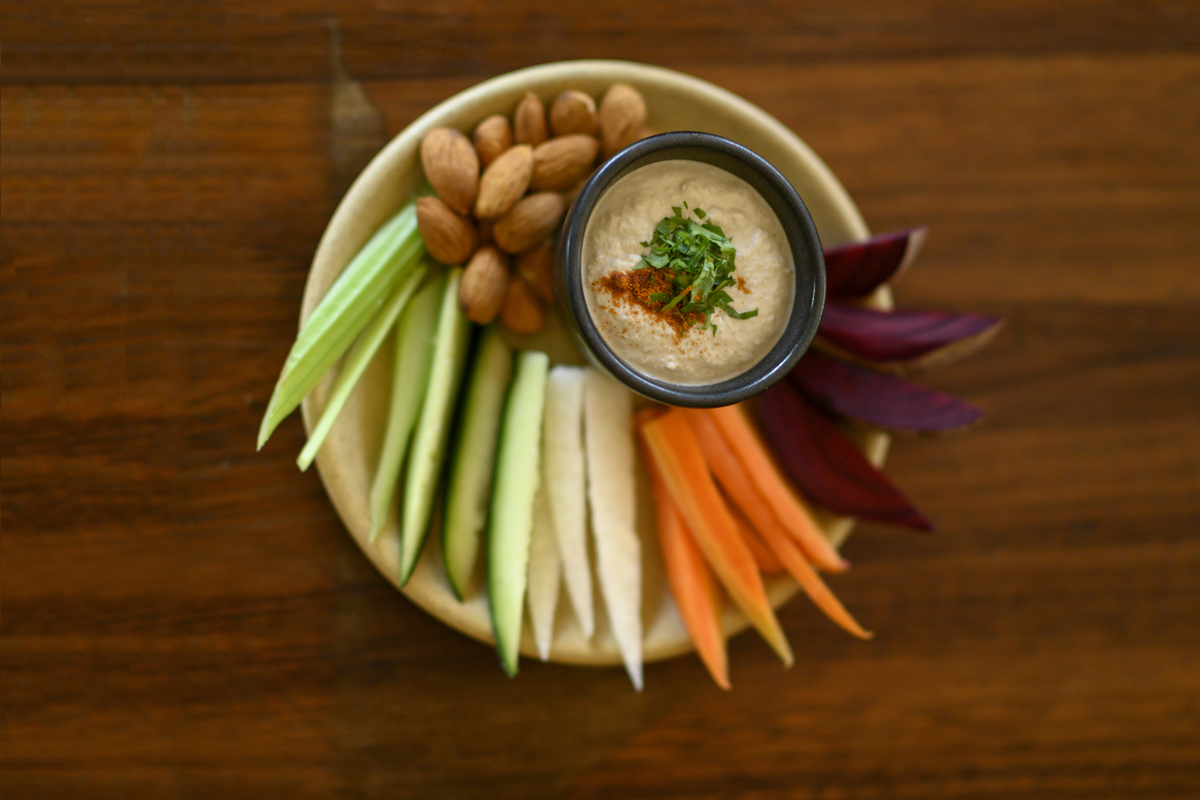 Tree nuts are the base for our healthy plant-based dressings -the kind that everybody loves, not just vegetarians and vegans. In fact, there's a good chance you'll end up loving this almond ranch dressing even more than the buttermilk-based classic.
Xinalani's All Inclusive Packages
Almonds are loaded with essential nutrients like calcium, vitamin E, manganese and magnesium, not to mention the protein and fiber. For optimum results, be sure to blanche and soak the almonds overnight and use a high-powered blender. At Xinalani, we like serving this almond ranch dressing with seasonal crudités or chips. A perfect, guiltless in-between snack that will keep you fueled!
Ingredients (serves 4):
¾ cup blanched almonds, soaked overnight
½ cup almond milk or plant milk of your choice
1 Tbsp apple cider vinegar
Juice from ½ lemon
½ tsp sea salt
1 pinch freshly ground black pepper
1 small clove garlic, peeled
1 tsp onion powder
½ Tbsp pure maple syrup
2 Tbsp fresh dill or chopped flat-leaf parsley
Beautiful Eco Chic Rooms and Beach Casitas
Carrot, celery, cucumber, jícama and beetroot sticks, to serve
Smoked paprika (optional)
Method:
1- Rinse the soaked almonds and put them into a high-speed blender with the almond milk, apple cider vinegar, lemon juice and garlic. Blend until creamy and smooth. You may need to add more or less milk in order to obtain the desired consistency, but be careful not to make it too runny. Add in the rest of the ingredients and pulse a few times to blend them in a bit.
2- Fill a dipping bowl with your almond ranch dressing and sprinkle with a pinch of smoked paprika. Serve with seasonal crudités or tortilla chips.
Rooms and Casitas
All Inclusive Packages