Back
Coronavirus in Mexico
|
March 16, 2020, 10:55 am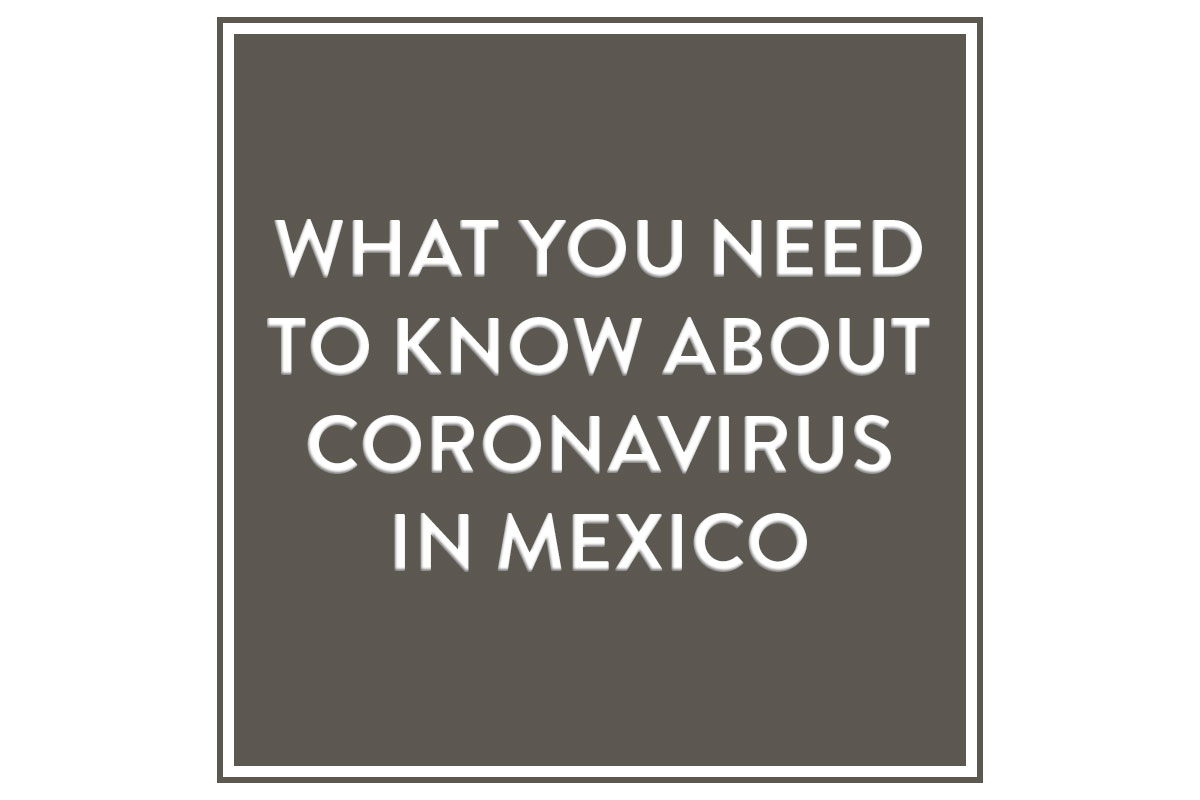 What you need to know about Coronavirus in Mexico
Latest update: March 16, 2020
Initial publication date: March 5, 2020

In spite of a significant number of last minute cancellations, Xinalani is currently hosting 35 guests (approx. 55% occupancy). At time of writing, the number of confirmed cases of Covid-19 in Mexico has reached 41. The state of Jalisco has just confirmed 2 cases in the city of Guadalajara. The news do not mention any case in the Puerto Vallarta area. The Mexican authorities have decided Easter holidays should start on March 20th instead of April 3rd, so children will go to class this week and then have a full month of vacation. Major international cruise lines have suspended operations. The Puerto Vallarta Airport is operating as usual. The number of passengers decreased. The Mexican president Andrés Manuel López Obrador is still attending public gatherings, hugging and kissing random people in the crowd.
Xinalani's All Inclusive Packages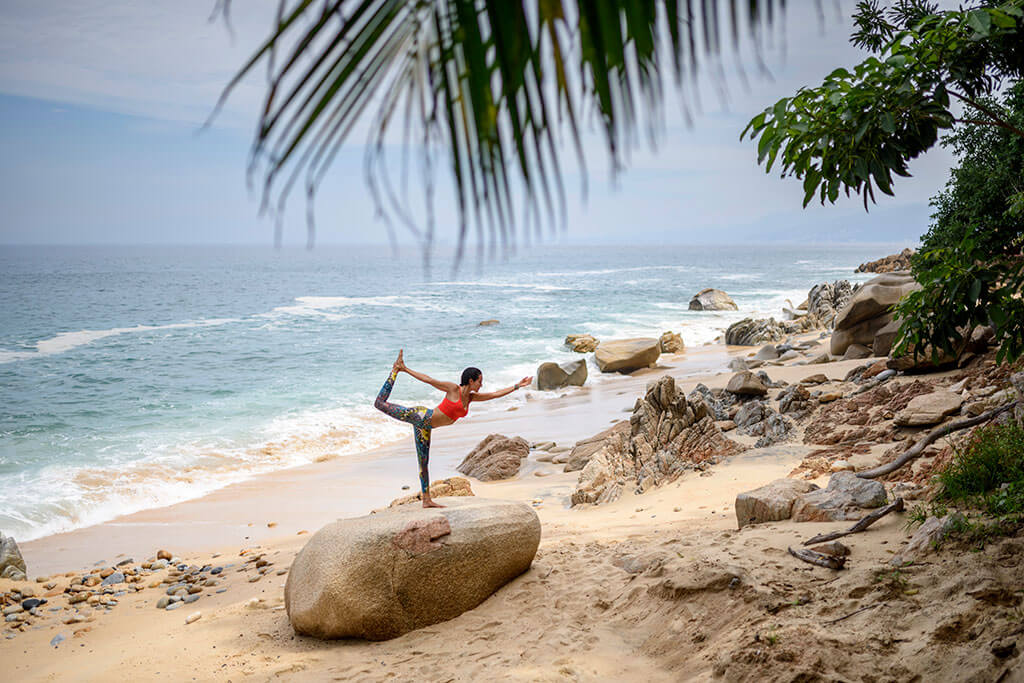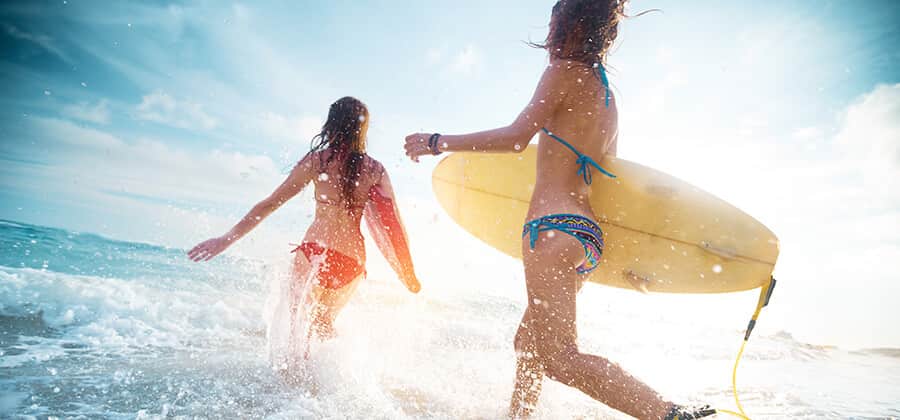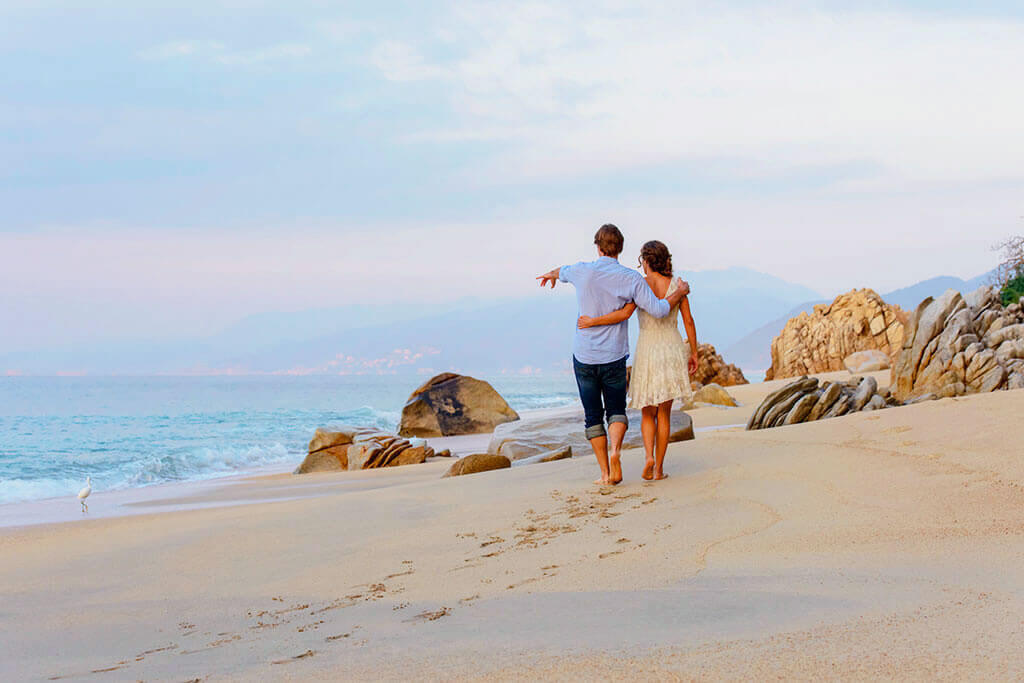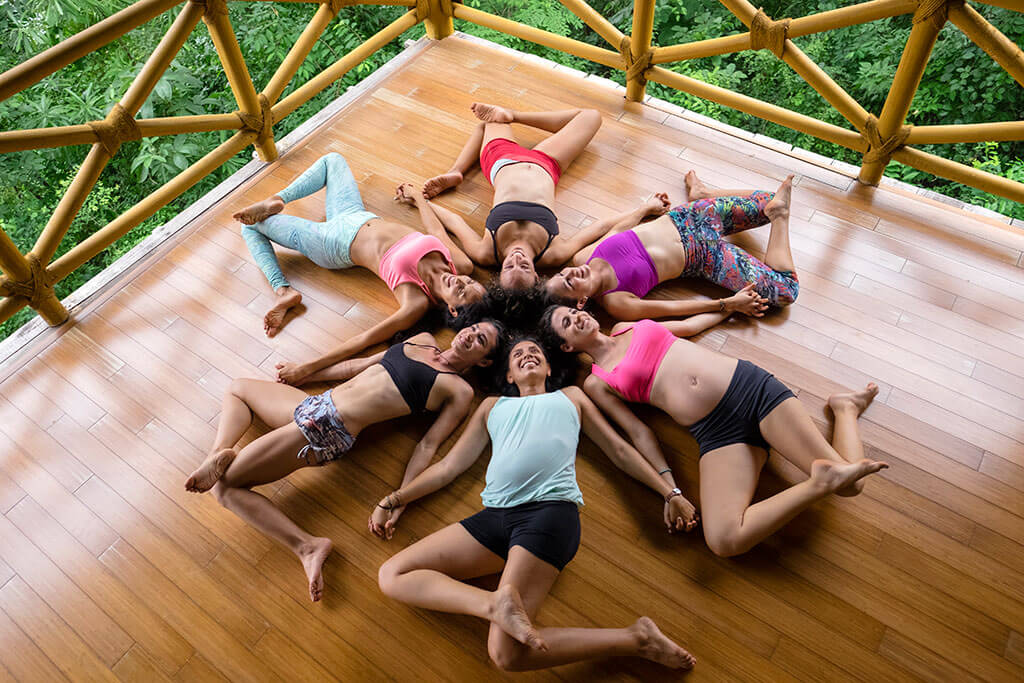 Mexico will keep airports open
As America imposed travel restrictions from Europe to the United States, the travel situation in Mexico has not changed. "Restricting international travel to Mexico is not planned, nor is it being considered. Nor is closing borders or maritime ports" Deputy Health Minister Hugo Lopez-Gatell said at a regular government news conference on Thursday, March 12th.
Xinalani is very conscious of their guests and staff health and we want to keep communication lines open.
To further promote safety, we are providing liquid hand sanitizer around the property and disposable sanitizer wipes in the yoga spaces. In addition to our normal cleaning processes, we are disinfecting high touch areas. All our staff has received repeated instructions to double efforts on hand and forearms sanitizing. Personnel with cough or flu symptoms is not allowed on property. Xinalani is an outdoors low density resort and contact between people can be limited.
---
Update: March 9, 2020
Considering the latest health reports in Mexico, we send reassuring news to our guests and upcoming visitors. Mexico remains at a very low level of risk of Covid-19. As we post this, The Mexican health authorities have not detected yet any new case of coronavirus. The total number of infected patients in Mexico remains low, seven as we write. All patients are isolated hundreds of miles from Puerto Vallarta. Their situation is stable. None is in danger.
Beautiful Eco Chic Rooms and Beach Casitas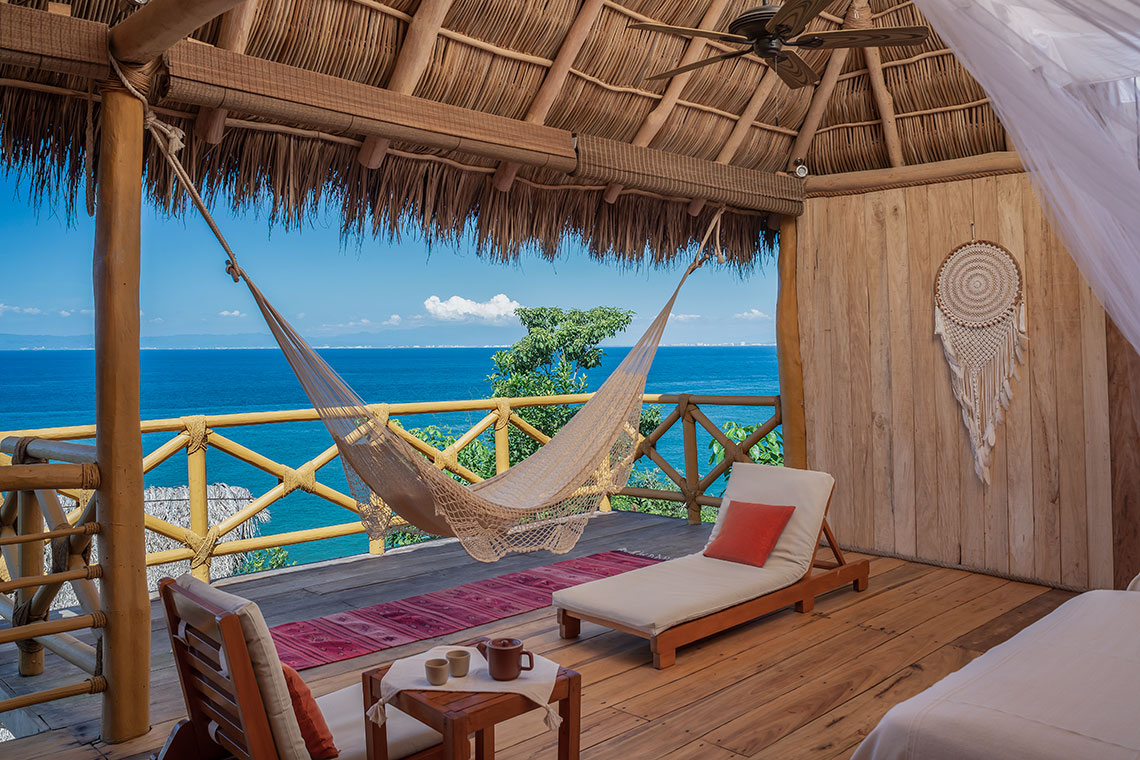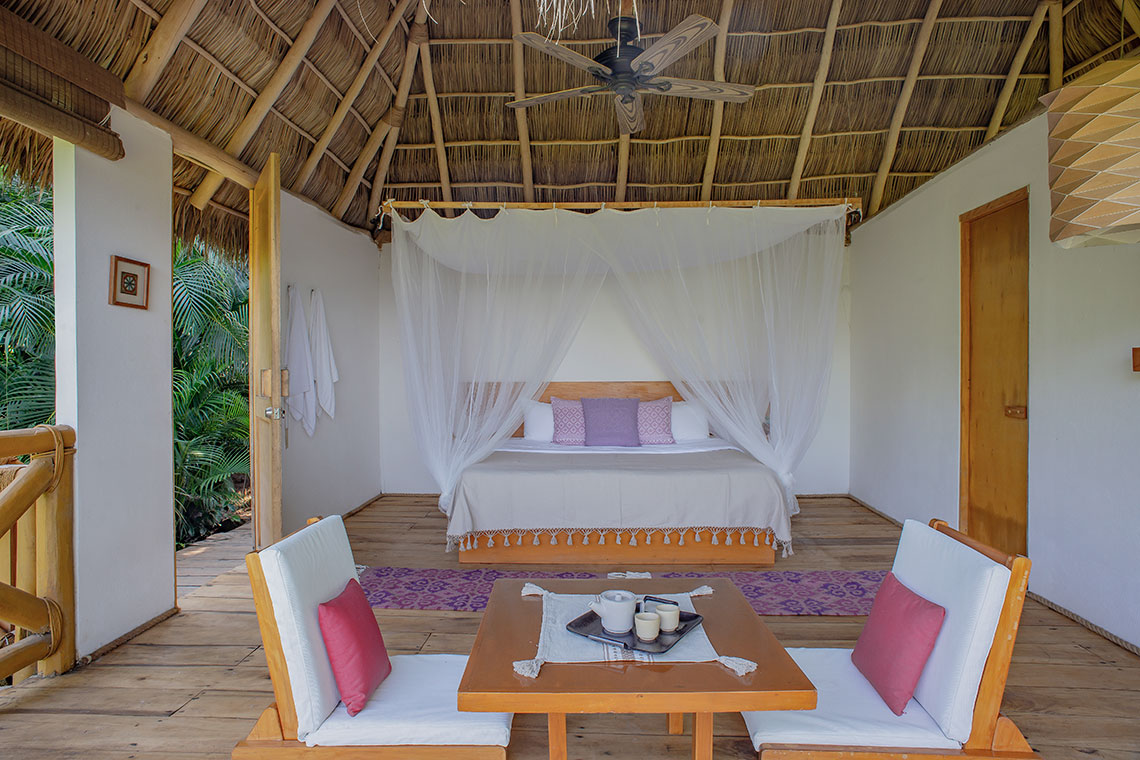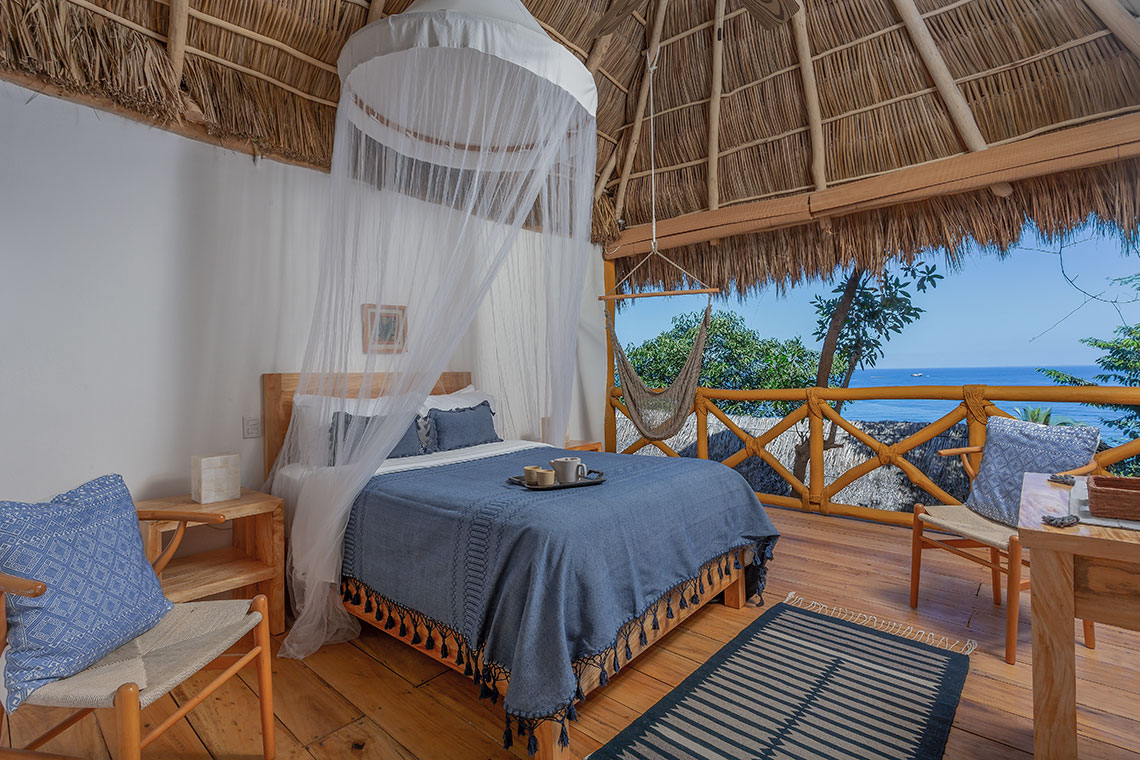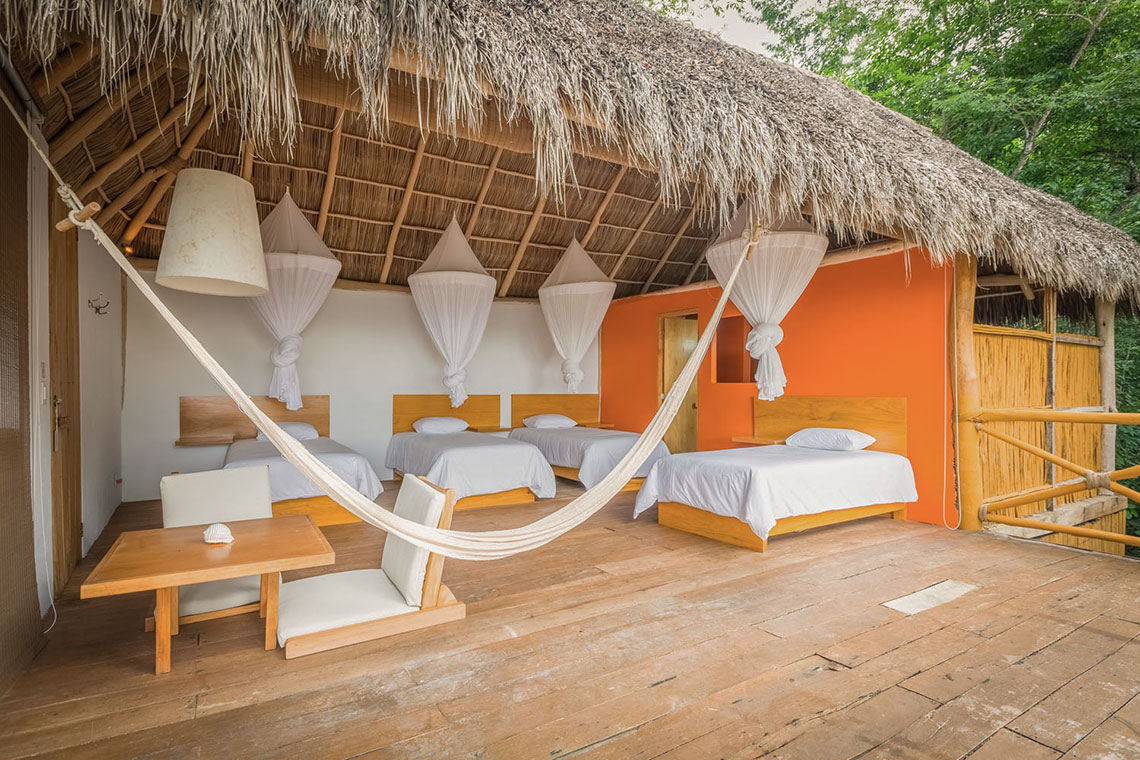 All our staff is informed of necessary prevention measures such as frequent hand washing, use of hand sanitizer, coughing in elbow, and avoiding contacts. The tourism coordination board has done an excellent job informing residents and visitors about reducing the risks of contagion.
Xinalani retreat center is full tonight with 64 guests, all healthy and smiling, enjoying the outdoors and open spaces. The weather is lovely and the ocean is very enjoyable right now. We haven't had any significant number of guest cancellations as of yet.
We remain on the look for any new official information and government guidelines. Should anything changes in the meantime you will be informed first-hand. Our cancellation policy is available online. For now, the risk of contagion is at its lowest. Let's hope for the best. Our thoughts go the victims and their families.
---
Update: March 7, 2020
We would like to update our guests as the radiant sun rises over the beach in tranquil Bay of Banderas on this glorious Saturday. Tourism presence remains strong as usual in the winter season. Airport officials are expecting a similar number of seats to arrive today as last year in early March. Other hospitality professionals briefly sounded today reported no significant change to their arrivals list. The beaches are busy with sun-bathers.
Patient number 6 confirmed in Central Mexico
In Mexico, the number of 5 patients had remained the same since last Sunday, March 1st. No casualties have been reported in Mexico as of yet. However, as we write this update, the Mexican authorities have just confirmed a 6th case of coronavirus who was hospitalized near the city of Toluca, Estado de México, a 10 hour drive away from Puerto Vallarta. The patient, a 71 year old male who came back from a trip to Italy on February 21, is now in isolation and his medical team reported that he is stable.
In a press conference last night, Sub-Secretary of Health Hugo López-Gatell, said the man arrived at the hospital with symptoms of coronavirus but he received immediate medical care and could not possibly have transmitted the virus to other people.
López-Gatell insisted that considering the very limited number of cases in Mexico, there is no need to cancel massive events as the governments did in China, Iran or Italy.
The virus may not like warm weather and humidity
REFERENCES
---
Global Rescue | Daniel L. Richards - WTTC Covid-19 Letter.pdf
In a recent letter, Daniel L. Richard, CEO of Global Rescue, explains to travel professionals that researchers consider that the Covid-19 "virus may not like warm weather and humidity".
"Widespread community transmission of the virus is conspicuously absent in warm, humid climates of Southeast Asia, despite the region's proximity to China, significant exposure to Chinese travelers, and challenged infrastructure.", Richard said, although later stated that "these are our observations only and have not been backed by science or research and may not be true"
Puerto Vallarta's tropical climate is characteristically similar to Southeast Asian countries with warm temperatures and high humidity which gives us reasonable hope that should a virus bearing patient visit the area, community transmission might be slower than in a colder regions. So far we observe that all 6 confirmed cases are limited to central and Northern Mexico whereas the tropical coasts including Puerto Vallarta are free of trouble.
At Xinalani we take our guest's health and wellbeing very seriously, and we will keep on informing you about any change on the situation.
---
Updated: March 5, 2020
In view of the growing concerns regarding the COVID-19 outbreak, we would like to inform our guests on the current situation of Coronavirus in Mexico.

The latest update on coronavirus
As we write that note, 5 cases of coronavirus have been confirmed in Mexico. The Mexican Secretary of Health quickly took all precautionary measures to isolate and closely monitor all five ill patients.

What we know for sure about the 5 confirmed cases
All five patients are confined in official institutions. Two patients are interned in Mexico City, one in Torreón Coahuila, a region bordering the United States, one in Sinaloa, a northern Pacific region and one more in Chiapas, the southern end of our country. All these regions are hundreds of miles away and have very limited business with Puerto Vallarta. To date, no cases have been reported in the Puerto Vallarta area.

Limited Potential Risk
Mexico remains at the very lowest risk level possible for all health issues for travelers, according to the experts at the Centers for Disease Control and Prevention. Additionally, it is worth noting that there are no direct flights from China, any Asian country, or Italy to the Puerto Vallarta international airport. Furthermore, there are currently no travel restrictions to Mexico. As a leading resort destination, Puerto Vallarta has several world class hospitals able to quickly detect, analyse, monitor and isolate any individual that could present symptoms. In any case we must stay alert and pay attention to any evolution of the situation.

Travel worries
We understand that some of our guests have legitimate concerns about COVID-19 affecting their upcoming retreats. As you know, Xinalani takes health and wellbeing matters very seriously, the protection of our guests and staff is at the top of our priorities. For that matter, we will keep on monitoring the evolution of the situation within Mexico and look out for the Secretary of Health warnings. We will inform you of any changes that may occur before or during your travel dates.

Health standards at Xinalani
Xinalani is a 10 acres mostly open air facility, human density is very low (65 guests at most) which limits any risk of contagion. Xinalani operates with the highest hygiene norms. All food is handled with the utmost care, following international health standard. All our facilities are thoroughly cleaned daily. All our staff receives medical attention and guidance. Employees presenting any symptom of cold or flu are not admitted at work until the symptoms have disappeared for 72 hours.

Preventative measures to mitigate risks of Coronavirus

Our staff has been instructed to follow The World Health Organization standard practices for reducing the chance of catching COVID-19 while traveling. Their advice includes:

Cleaning hands regularly using alcohol-based hand rub or soap and water. We have placed bottles of
Coughing into a flexed elbow or tissue (immediately throwing the tissue away) and washing hands after
Distancing yourself from anyone with a fever or cough
Avoiding direct unprotected contact with live animals and surfaces with contact to live animals in areas affected by COVID-19
Avoiding eating raw or undercooked animal products.
Handling raw meat, milk, and animal organs with care by avoiding cross-contamination and following good food safety practices
Should you have further doubts, please do not hesitate to contact us at info@xinalaniretreat.com.

We look forward to welcoming you for a retreat in Paradise.


Rooms and Casitas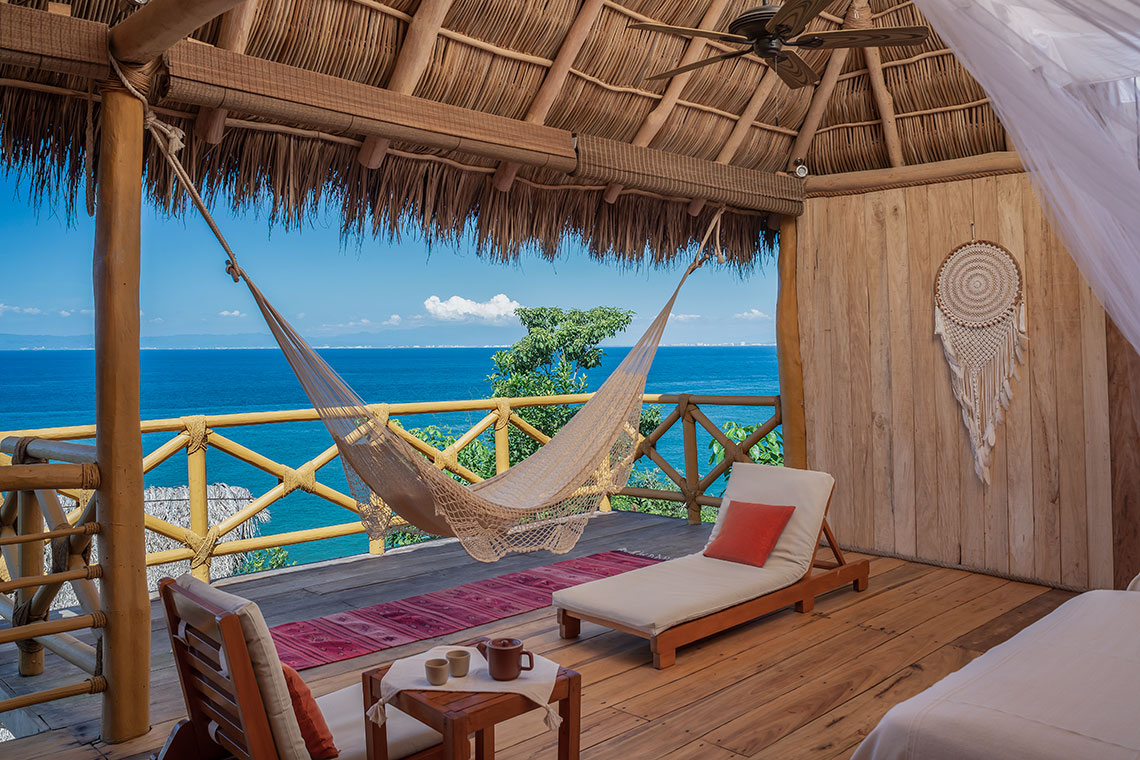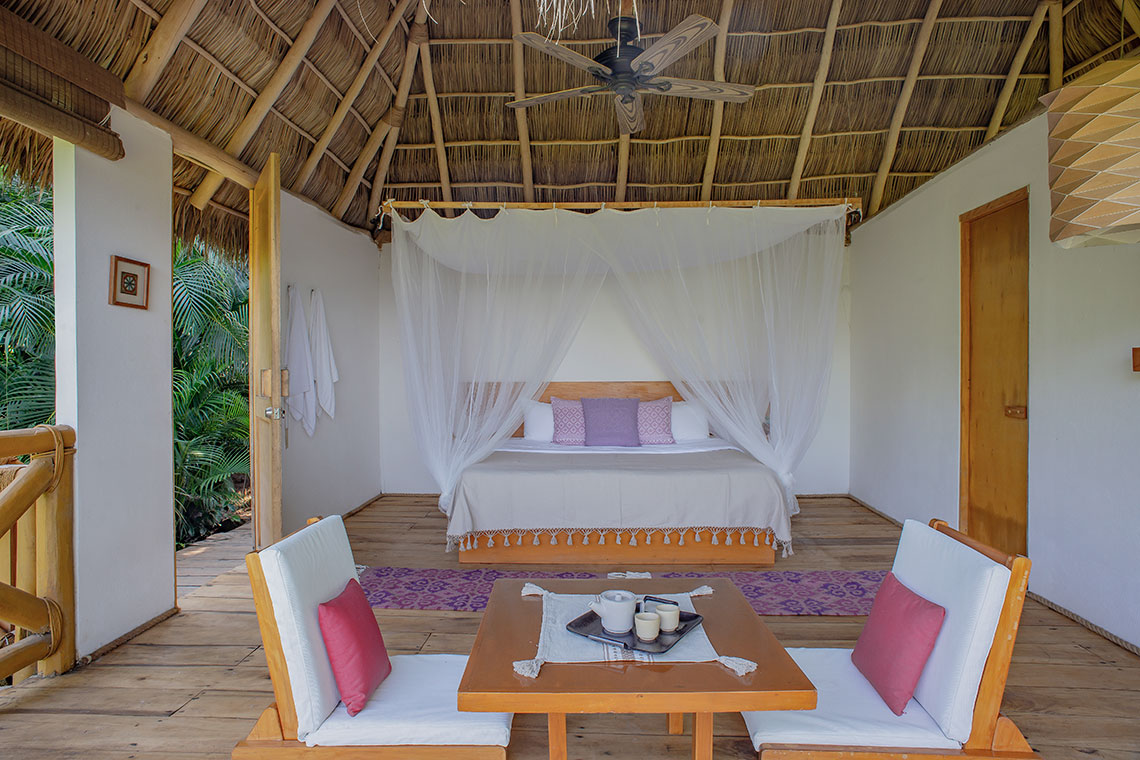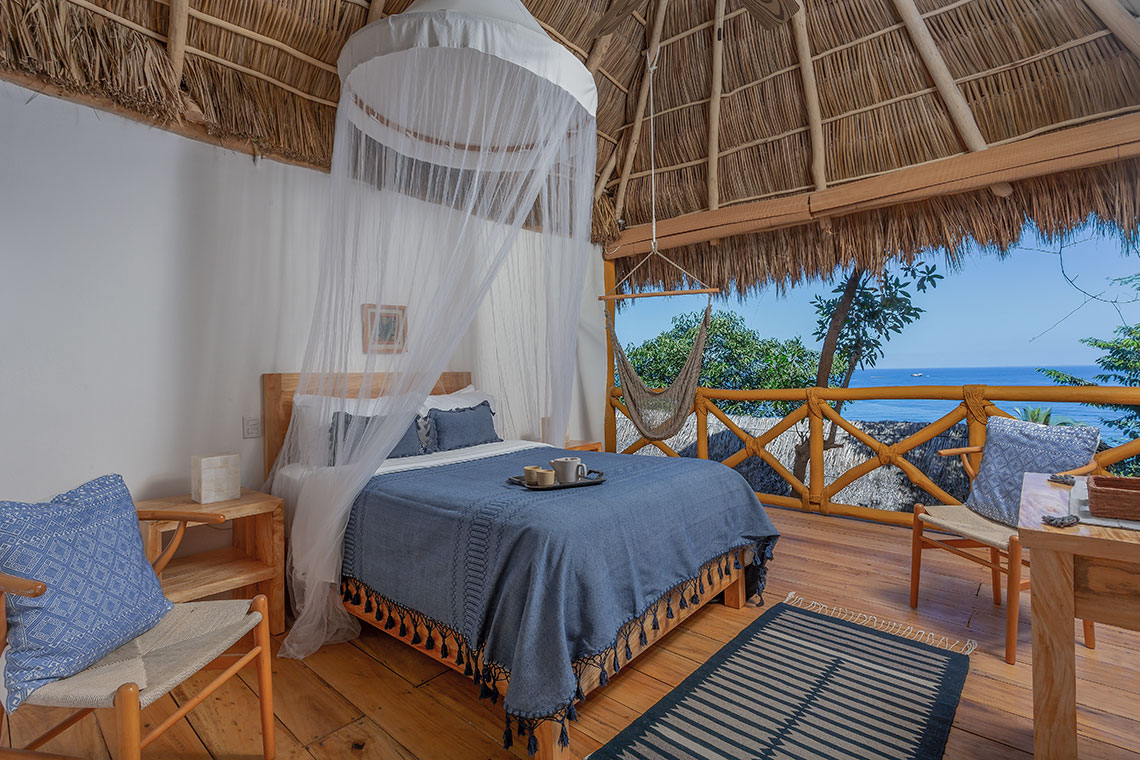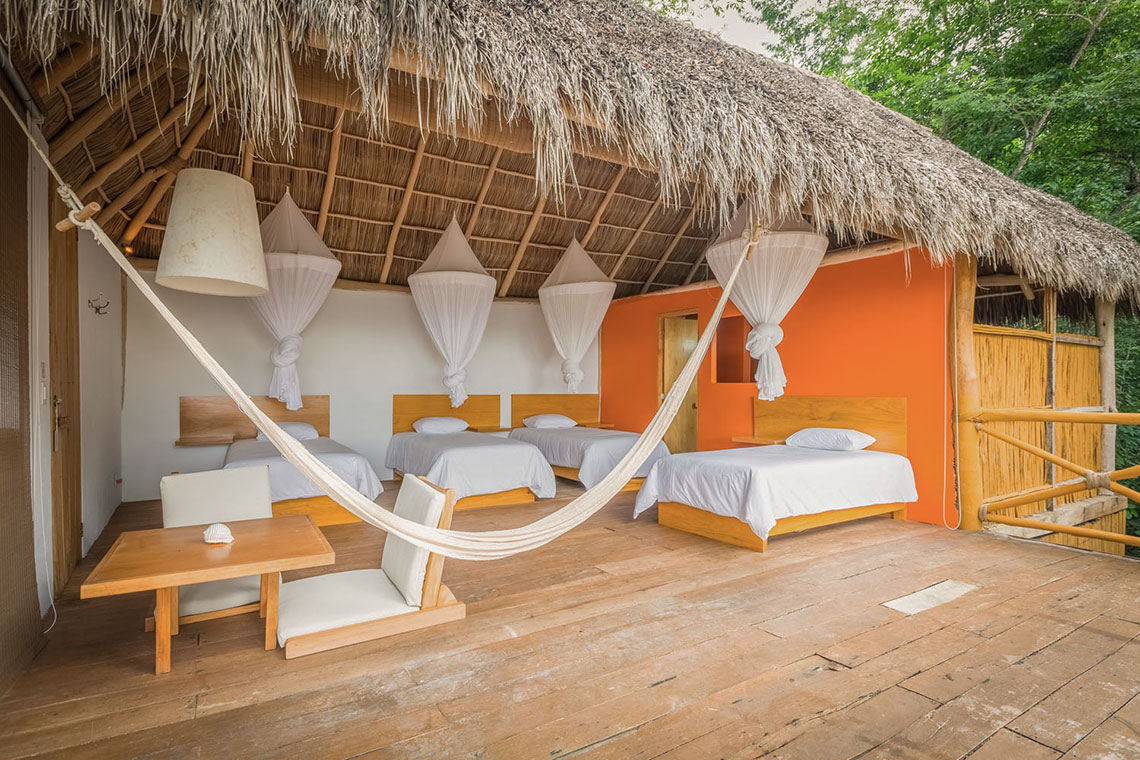 All Inclusive Packages