Back
Mexican Ceviche Recipe
|
March 3, 2020, 10:26 am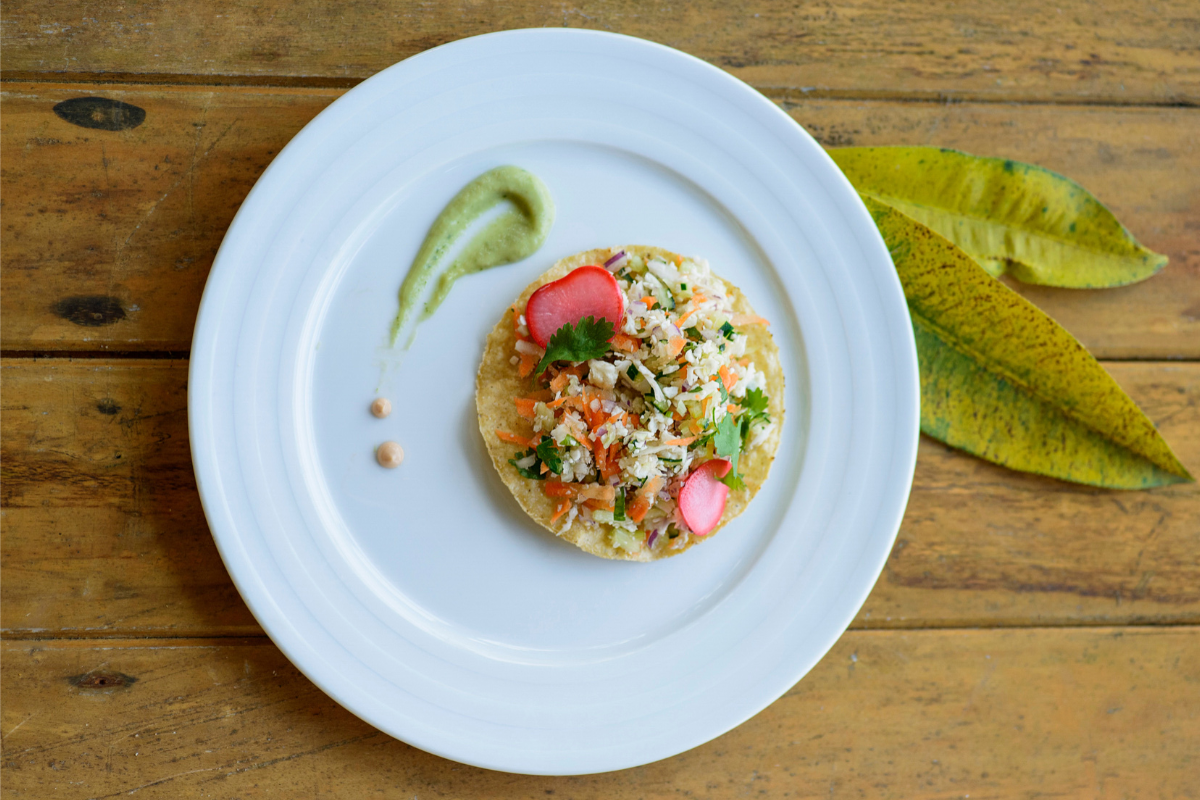 A staple of Mexican culture, especially on the Pacific shore, Mexican Ceviche is one of our favorite dishes. It's usually served with baked tortilla chips aka totopos (you can bake them yourself in the oven or fry them in a pan, use coconut oil for extra tropical flavor). Totopos are great for dipping and eating small bites from a family-style bowl. However, in the most beach restaurant in Mexico, ceviche will be spread on a tostada (a crispy corn tortilla) and topped with a few avocado slices. Anyone can just personalize the tostada with a lime squeeze, and a whole lot of hot sauces.
Xinalani's All Inclusive Packages
Try Xinalani's recipe at home and pour yourself a lime margarita. Close your eyes and pretend it's 82º outside, and the waves are crashing in your front yard.
Note that it's easy to make your ceviche vegan: we like to replace the fish by either cauliflower, young coconut flesh, lentils, or black beans.

Beautiful Eco Chic Rooms and Beach Casitas
INGREDIENTS:
(serves: 4-6)
1 lb red snapper flesh (or any fresh, mild-flavored saltwater fish) finely diced or ground
3/4 cup freshly-squeezed lime juice
1 cup plum tomatoes, seeded and diced
1/2 cup red onion, diced
3/4 cup carrot, shredded
3/4 cup cucumber, seeded and diced
2 whole serrano pepper, stemmed, seeded and finely chopped
1 bunch cilantro, leaves and tender stems chopped
1 avocado for garnish
1/2 tsp sea salt or more, if needed
METHOD:
Add lime juice to chopped fish flesh and marinate in the fridge for one hour while you prepare your veggies.
In a medium bowl, mix tomato, carrot, cucumber and serrano chile.
Drain liquid and squeeze remaining lime juice from fish. At this point it should appear white, not translucent.
Add the cured fish to the vegetable mix. Taste and season with salt and freshly ground black pepper. Stir in a little more lime if the mixture looks dry. Scoop a portion onto each tostada and garnish with cilantro and sliced avocado.
Buen provecho! Enjoy your Mexican ceviche
Rooms and Casitas
All Inclusive Packages