Back
Vegan Chocolate Mousse Recipe
|
April 26, 2018, 10:12 pm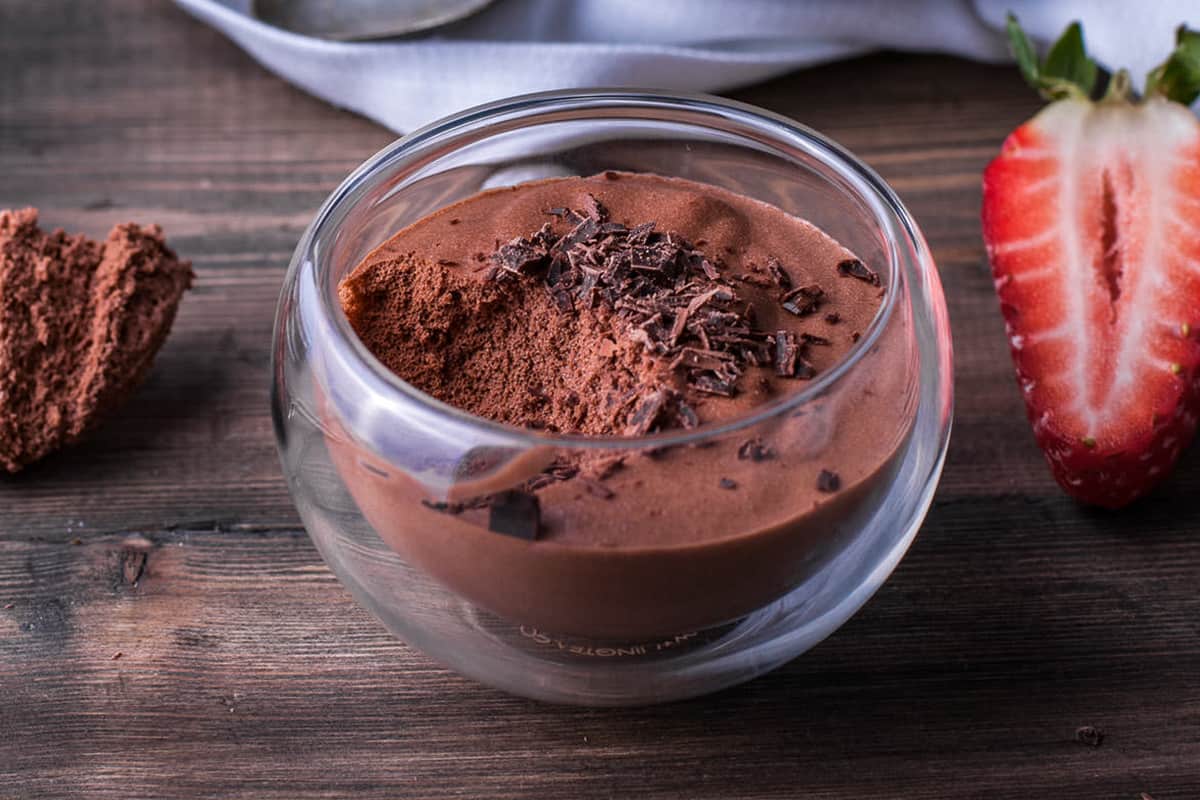 Today we want to share an excellent sweet and healthy option! Just take 5 minutes to make. Seriously.
2 (14oz) cans coconut milk
1 cup plus 2 Tbsp organic Sucanat (evaporated sugar cane juice – you can also use unrefined sugar)
1/2 cup agar flakes
1/2 cup unsweetened organic cocoa powder
1 tsp vanilla extract
1 tsp ground cinnamon
pinch of sea salt
3/4 cup cold water
1/4 cup arrowroot powder
Preparation
1. In a saucepan over high heat, combine the coconut milk, Sucanat, agar flakes, cocoa, vanilla,
cinnamon
, and salt. Bring to a boil. Reduce the heat to low and simmer for 6-8 minutes, stirring occasionally, until the agar dissolves (you can test this by checking your spoon after each stir: if you still see little "flakes" of agar, keep cooking it until you don't see anymore flakes). 2. In a small bowl, whisk together the cold water and arrowroot until smooth. Whisk into the saucepan and simmer for 1 minute, or until the mousse thickens. 3. Pour the mousse into a large heatproof dish and let cool to room temperature, about 15 minutes. Once cool enough, put into the fridge for 30 minutes, or until firm. 4. Transfer the chilled mousse to a food processor and puree until creamy. 5. Serve your chocolate mousse chilled in individual cups or wine glasses. Enjoy your vegan chocolate mousse!
If you are interested in learning more tips, tricks, and recipes, be sure to join one of our cooking classes held at Xinalani Retreat in Mexico.
Xinalani's All Inclusive Packages
Rooms and Casitas
All Inclusive Packages