Back
Xinalani now features a new beach front deck with an ofuro and a sauna
|
February 18, 2023, 10:45 am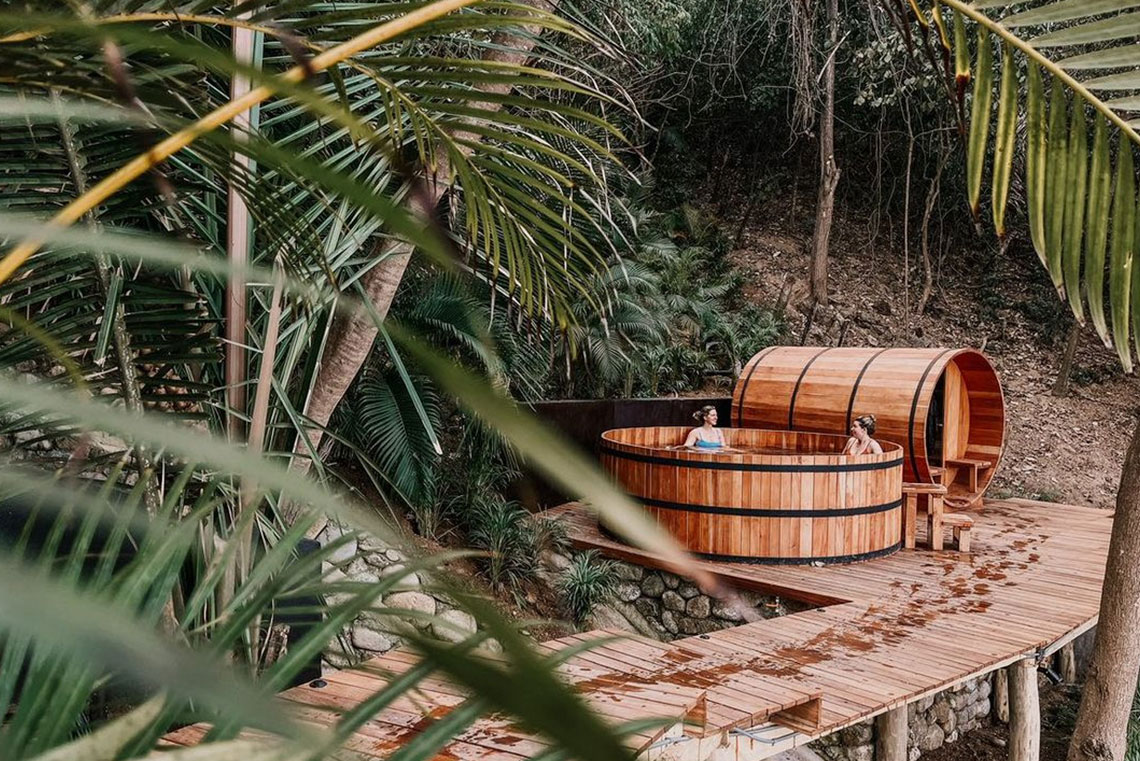 As of January 2023, we have installed a great addition to the Xinalani wellness experience. An ofuro (which is a traditional Japanese circle shaped wooden hot tub) and a sauna made of the same wood. Both amenities were built with local wood by a local artisan who specializes in building barrels for Tequila Patron to ferment their agave juice before destilation. Although do not worry, this wood is brand new and has never been in contact with Tequila!
Xinalani's All Inclusive Packages
The ofuro and sauna are two traditional forms of heat therapy that have been used for centuries to promote physical and mental wellness. Both of these therapies offer a range of health benefits that have been widely recognized and embraced by people all over the world. In this blog post, we'll explore the benefits of ofuro and sauna and why they're becoming increasingly popular among health and wellness enthusiasts.
Relaxation and Stress Relief:
Ofuro and sauna both provide a warm, relaxing environment that helps to reduce stress and improve overall mental wellbeing. The heat and moist environment of ofuro and the dry heat of sauna both help to release tension and promote a sense of calm.
Beautiful Eco Chic Rooms and Beach Casitas
Improved Circulation:
The heat generated in ofuro and sauna helps to improve circulation, which can help to alleviate pain and muscle tension, as well as reduce the risk of cardiovascular disease.
Detoxification:
Both ofuro and sauna can help to remove toxins from the body, as the heat causes the body to sweat, which helps to flush out impurities. This can lead to improved skin health, better immune function, and a more balanced pH level in the body.
Improved Sleep:
Spending time in an ofuro or sauna can help to promote better sleep, as the heat helps to stimulate the release of melatonin, a hormone that regulates sleep.
Boosted Immunity:
The heat generated in ofuro and sauna can help to boost the immune system, as it stimulates the production of white blood cells, which are essential in fighting off infections and diseases.
In conclusion, the ofuro and sauna offer a wide range of benefits that can help to promote physical and mental wellbeing. Whether you're looking to relax and reduce stress, improve your circulation, or boost your immunity, these therapies are definitely worth exploring. So why not try an ofuro or sauna at Xinalani and experience the benefits for yourself!