Back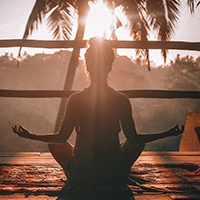 Radiant Retreat – New Beginnings
From February 11 to 18, 2023
"… Receive encouragement when new frontiers beckon. Respond to the call of your gift and the courage to follow its path."
– John O'Donohue
A transformational week for r&r and joy. Unplug, sleep in, stretch out, and connect to the stunning natural beauty of Mexico.
Meditate to the sound of the surf. Move into a yoga pose overlooking the bay. Write a life story, or journal. Rediscover vitality, inner peace and self-acceptance.
Enjoy daily classes – meditation, journaling, gentle yoga, and writing circle – 3 daily organic, gourmet meals (to your dietary needs). Resort excursions, paddle boards and more.
A warm welcome!
Save your spot