Back
7 unparalleled features that make Xinalani a safe retreat destination
|
November 10, 2020, 10:21 pm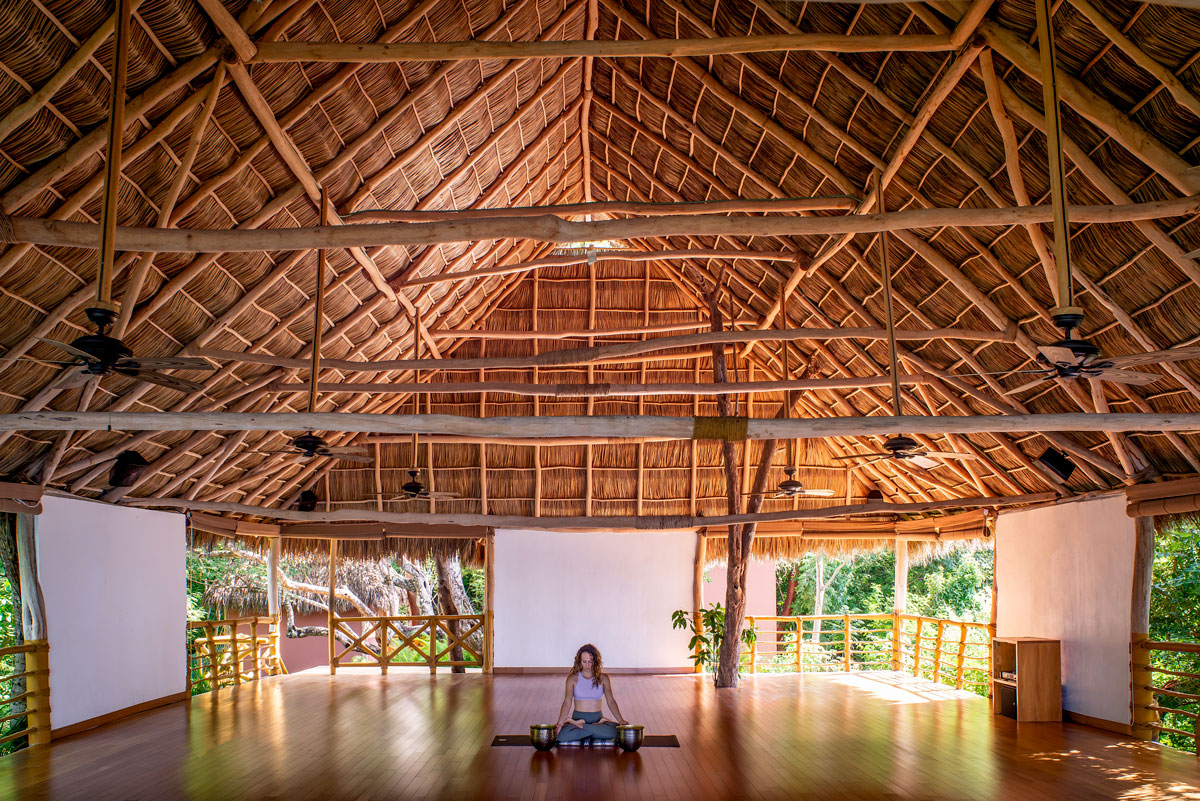 After a 3-month total lock down, Puerto Vallarta's resorts resumed operations around mid-June 2020. Beach hotels and restaurants have since been operating at half capacity with new health and safety measures. Those measures have now turned into lasting habits.
Xinalani's All Inclusive Packages
During your stay in this part of Mexico you will be pleased to notice people are wearing masks and maintaining social distance. The temperature check-points and hand sanitizing stations are everywhere. Frequent signage reminds everyone of safety protocols. The airport and ground transportation (taxis and Uber) are very serious about Covid-19 prevention.
Local governments and health authorities have done a great job teaching people the new rules for their own safety and economic welfare. 
We at Xinalani have trained a lot as a team to follow strict protocols. Here are 7 reasons why Xinalani is a safe destination retreat.
Beautiful Eco Chic Rooms and Beach Casitas
1. We have implemented enhanced cleaning and sanitization protocols
At Xinalani, our community's health is our utmost priority. We work hard to keep our retreat to high standards of hygiene. All crises carry new opportunities: we have ceased this one to enrich our cleaning routines and adopt full scale measures to increase guests and staff safety in every aspect of the Xinalani experience. Click here to read more about our full Covid-free protocol.
2. We are isolated by nature
Xinalani is an isolated sanctuary. Our retreat is only accessible through a 45 min boat ride from town. We are away from urban centers, and virus clusters. Far from the busy world, we get very little interaction with outsiders, very few visitors make it to our quiet part of the world.
3. We are a private space with low density
Xinalani is built on a 10 acre pristine space of tropical jungle and there are only 33 guest cabins. Our maximum affluence has been 65 guests. Considering guests have direct access to hundreds of yards of sand beach, there's a great deal of social distance.

4. The food is safe
The food is now served plated since buffets are not recommended. In occasions meals are served family style to small parties who travel together. Increased sanitization protocols have been implemented throughout our food and beverage services.
5. Our open air design gives great natural ventilation
We are immersed in nature, right on the beach. All our guest rooms are open air. All our facilities are naturally ventilated. Only the 4 luxurious casitas have windows but you're free to leave them wide open. Research has shown that staying in open air areas greatly reduces any risk of contagion. The closeness of the ocean allows for clean air and all the outdoors workout will boost your immune system.
6. Our staff is trained for health, safety and social distancing measures
The number one feedback we get at Xinalani is "your staff is amazing". Our community is friendly and welcoming yet professional. Many of us are natural smilers, although it's harder to tell now with all the face masks. We will always go the extra mile to make your retreat an unforgettable experience. We achieve the highest health and safety standards through training the staff at all levels of our small organization to be true to Xinalani's core mission: to plant the seeds of wellness. From boat transportation to guest service, from housekeeping to food and beverages, all our processes have been rethought and our staff retrained to encompass new Covid-Free safety measures. For instance, read here about our room cleaning and sanitizing routine.
7. We are close to medical facilities
If anything should happen to you or your loved ones while at Xinalani God forbid, you are one short boat ride away to a world-class hospital. Our hosts and boat drivers are on call 24/7 to guarantee your safety and direct access to the best emergency medical attention with plenty of space, bilingual attention and agreements with all major medical insurances.
Please do not hesitate to contact us to comment or discuss any questions you may have about safety at Xinalani. We look forward to having you here in sunny paradise.